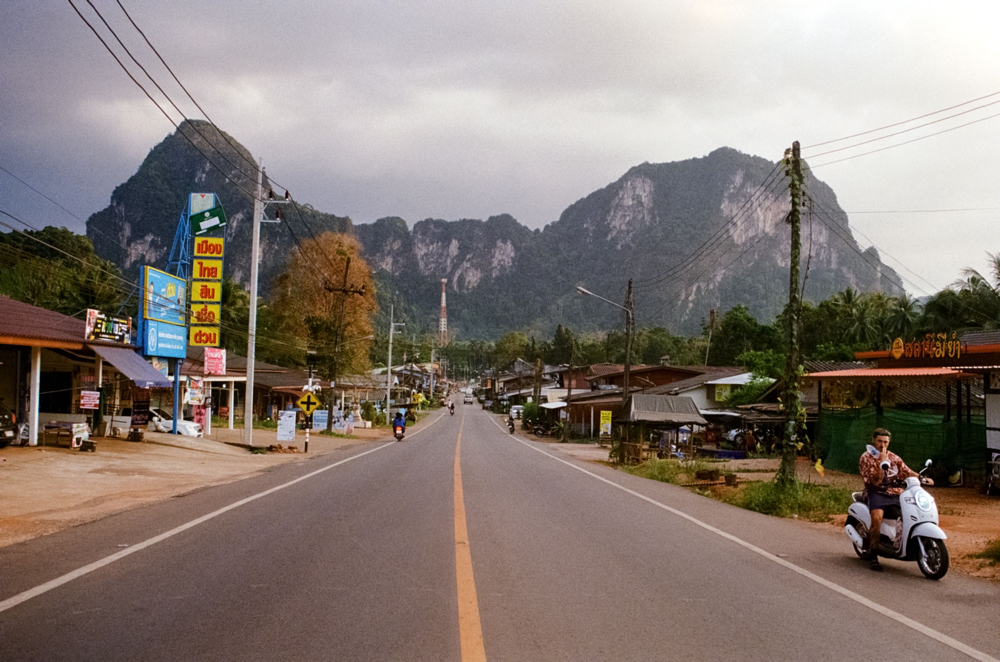 It started sitting around the dinner table with Max and Neda. It was mid October, a few weeks after lockdown ended and we were all animatedly talking about our very small lives. Max asked me about my upcoming travel plans now that the borders were opening and was shocked to learn I didn't have any. 'You've changed' he proclaimed! A comment I received like a bullet. He was right and I wasn't happy about it. I had to take action !!!
The next week was spent frantically trawling flight websites and trying to find out where we could actually go. There weren't really that many options; and so suddenly, Thailand it was… I say suddenly sarcastically as there was nothing sudden about the process of booking this trip. I posed the idea, we fantasised out loud and then decided it was too hard and shelved it. More research, reddit and consulates. Then came the weekend where we literally asked every single person we saw what they thought about us going to Thailand. The responses came hard and fast… YES, AMAZING, FABULOUS… which was what I wanted to hear… the thing I didn't think about at the time (or chose not to) was that if all these people thought it was a great idea, why weren't they going away too?
Alas, this is not a sad story! We booked the flights, I yelled at the computer screen the whole time, anxiously unbelieving that it was really happening. $970 return - Sydney to Bangkok - Phuket to Sydney. Expensive. (these flights would have been $300 return pre-pandemic) and the planning began. We got the boring stuff done first (international vaccine passports, insurance, Thailand pass/visa etc) and then I got on my itinerary SHIT and it felt good. By mid November everything was meticulously planned and I had nothing left to do but fantasise.
Then came omicron and there was a solid week where we were certain it was over - borders were shut and uncertainty reinstated. I tried to put the trip as far out of my mind as possible. A week before our departure omicron was wild and our international travel plans started giving the people we spoke to about them sour/uncomfortable facial expressions, their initial enthusiasm was now grave concern. I was terrified.
Somehow, we (irresponsibly) made it through our week of complicated-divorced-parents Christmas plans (without sacrificing anybody) and on December 28th we were at the airport holding covid negative test results and about to board a fucking plane. I'll tell you, It felt like a massive achievement and we did well to congratulate ourselves with lots of high fives and dancing.
The challenge wasn't over yet. Once on the plane everybody around us became public enemy number 1. If anyone sitting 3 rows behind, in front, or to the side of us tested positive on arrival we would be marched off to two weeks in a Thai hospital which was definitely not the adventure we had planned (although we tackled our fear of this possibility by reminding ourselves that this wouldn't not (?) be an adventure and would probably be more interesting than being in Sydney lol. We triumphed once again and tested negative on arrival and no one came to lock us in hospital. We were free and in Bangkok !!!!
Now for the useful stuff:
***please make sure you do your own up to date research before you book anything as nothing is consistent at the moment. The visa/thailand pass program we used to get into Thailand was cancelled a week after we arrived (although I think its coming back this week) so stay up to date!
To get into Thailand we needed to apply for the THAILAND PASS which allowed us a 'quarantine free' travel experience as long as we meticulously followed its requirements which were as follows;
An international covid vaccination certificate (which you can download from you through the Medicare app) that shows at least 2 doses of the approved vaccinations.
Travel insurance that includes cover for covid related incidences. This was actually a little bit tricky as we initially booked insurance with an Australian company and then later realised the requirements of the Thailand pass were very specific. The insurance needs to explicitly cover you for $50 000 or more for covid and needs to say this very clearly in the documentation (which none of the Australian insurance companies did) we ended up booking through AXA Thailand (which was recommended on the Thai Embassy page) it was $60 each for the whole 3 weeks and provided us with the exact documentation we needed for the visa (as well as coverage for covid related stuff which was also peace of mind)
1 night in a government approved ASQ hotel - this was technically a night in quarantine but we arrived at 6pm and got our results back at 4am the next morning so we only had to spend the night locked in the room (and we ordered room service and watched Harry Potter so it was hardly bad). We booked our stay through Agoda and stayed at the Nouvo City Hotel. It was $132 each for the night but it included our private (covid safe) airport transfer and our PCR tests which were done in the hotel lobby on arrival. You will need the official documentation confirming this stay from the hotel in order to apply for the Thailand pass (your Agoda booking confirmation is not enough) so make sure you follow up with the hotel via email once you've booked it.
Documentation showing your flights in and out of Thailand
Another thing to take into consideration is the number of PCR tests you will need to take. This number grew and grew from our time of booking to when we actually left and it wasn't a cheap process. We had one 'express' PCR test done at 5am at Sydney airport the morning of our flight (we could have done it up to 72 hours before the flight but we didn't want to risk it not coming in time so we opted for the more reliable airport pre-flight option, which was not good for the nerves…) this cost $80. We then had another PCR test on arrival at our ASQ hotel which was a part of the $132 package (but considering how cheap accommodation is in Thailand you can assume this was about $80). A week before we arrived, Thailand introduced a second PCR test for travellers on day 6 of their trip which was provided for free but you had to go to an approved hospital to get done. This freaked me out a little as we were going to be on Koh Tao (a small island) for days 5-7 and I couldn't confirm whether we could get the test done there… we could! We rocked up early to their local hospital and they had a tourist testing clinic running. It took about an hour but luckily we got there before the 'crowds' (they were very, very slow) and we were just relieved to have it done.
We then had to pay to get tested again, within 72 hours of our flight home to Sydney. We did this at a 'tourist clinic' in Patong in Phuket and it cost us $120 each. Our results came on time and we were 'fit to fly'. 
All up we spent $380 on PCR tests for this trip which is pretty lame when you add it up. Its about the same amount we spent on accommodation for the whole trip… but I guess that's 'travel in covid'.
Make sure you print out all of your documentation before you leave. I know this sounds super daggy (and is totally not what I did on my first trip to Europe) but it made the whole experience so much easier, just being able to hand over a folder with everything in it as we had our documentation checked a fair few times. 
Once our flight landed in Thailand, leaving the airport wasn't all too different to normal other than having to fill out a little bit of extra paperwork and go through a second 'passport check' where they specifically checked through our vaccination paperwork etc. Once we had our baggage we found our transfer to our ASQ hotel and were driven there in a private van. On arrival we were taken into a room in the lobby and had another PCR test and then we were taken up to our room where we had to stay overnight/until we got our results back.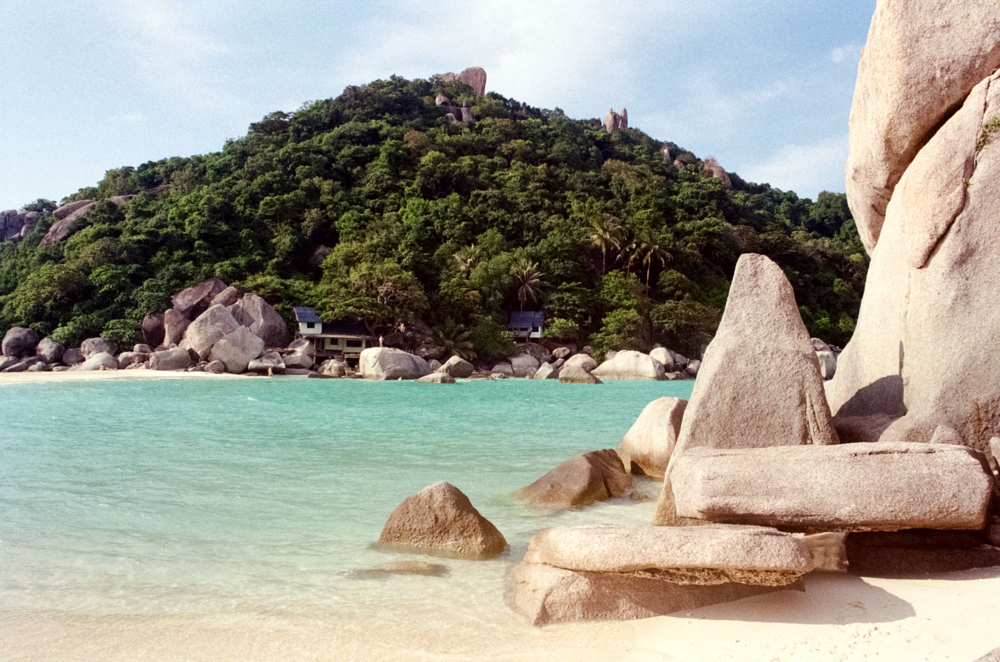 Where We Went 
I won't go into each location in great detail in this post as they will all get their own in-depth guide separately. Below is a skeleton of our itinerary, I think as a general rule, the longer in each of these places the better. While we had the best time ever (!) we had very little time to properly relax - we lay on the beach and read our book, but only for an allotted amount of time (and we were up at 5:30am every morning) by the end we were exhausted. It was epic but if you're looking for a more slow paced/island holiday (and you have the time) I would extend each location by a day or two. We felt outrageously blessed to have some of these world famous tourist destinations, not only to ourselves, but rejuvenated and clean after their break from crowds. In saying this, so many people rely on the tourism industry in Thailand that it was more heartbreaking than fun seeing these places so quiet. 
Bangkok 4 nights
Koh Tao 2 nights
Koh Phangan 3 nights
Ao Nang 2 nights
Khao Thong 2 nights
Koh Phi Phi 2 nights
Phuket 3 nights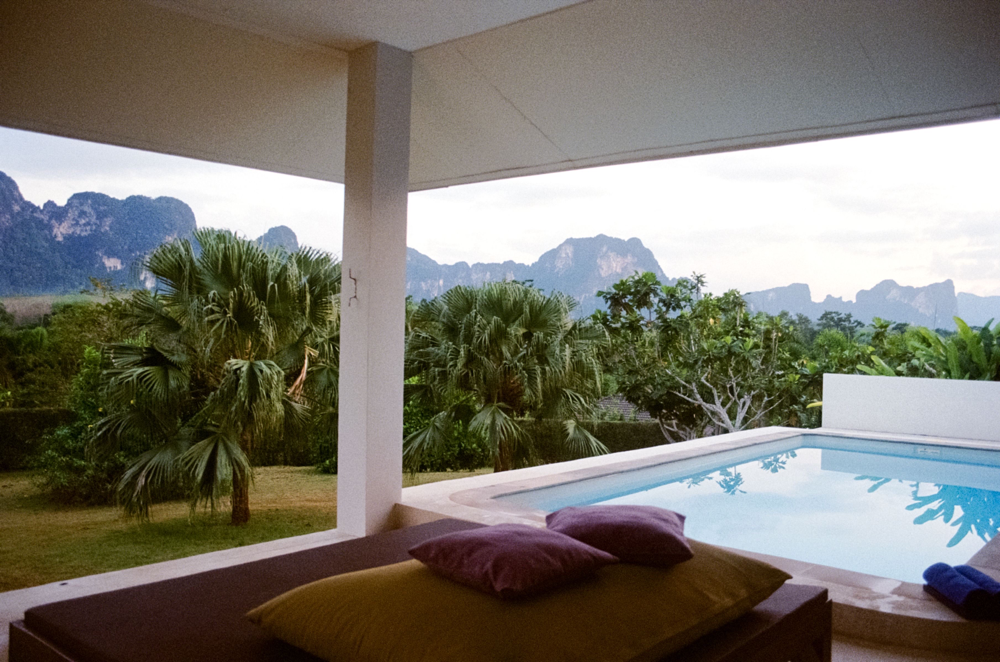 Budget 
Overall (including all our shopping and tattoos) the trip cost us $3700 each which we thought was nothing (considering it probably costs us about the same to live out 3 boring weeks in Sydney) but in the context of regular travel its quite expensive, especially for a cheap destination like Thailand. That being said, we bought/had/ate everything we wanted. Money was of no object. So we 100% could have halved our spending by being more careful and sticking to a budget. On top of that the flights were $1000 which is expensive to start with and we both got tattoos and did a lot of shopping. We also had to spent close to $400 each on PCR tests.
A breakdown of the costs (per person and in AUD)
Flights - $970
PCR tests - $380
Insurance - $60
Accommodation - $500 ($27 per day)
Food - $590 ( $31 per day)
Internal travel - $220
Massages - $90
Activities (boat trips, park entrance etc) - $185
Shopping/tattoos - $585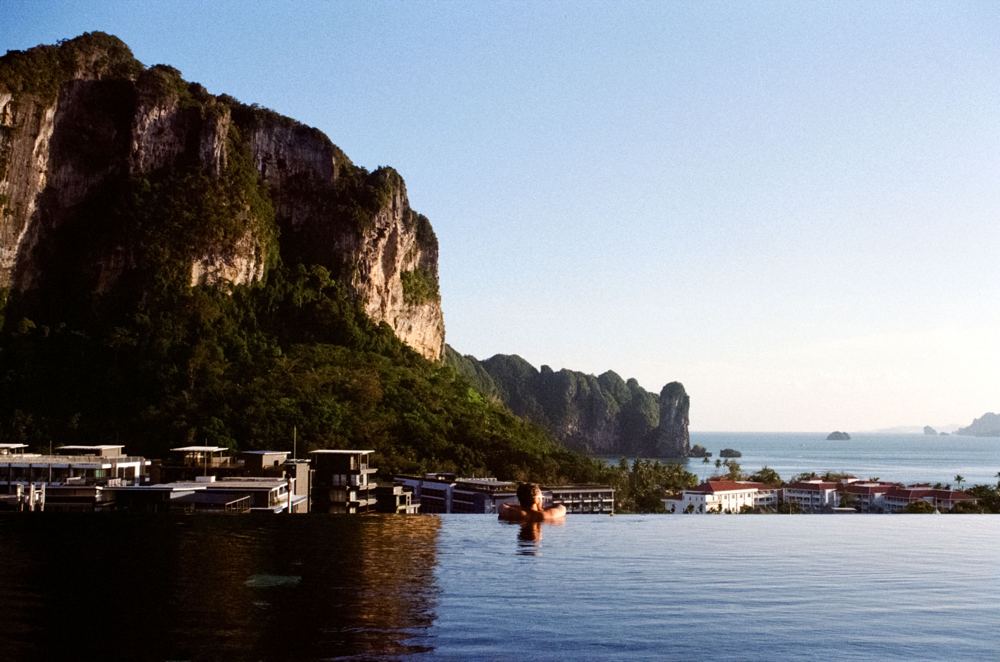 HIGHLIGHTS
The Food
While there are so many good things about Thailand the food has got to be the best. I genuinely don't think I have ever had such an incredible culinary experience over and over and over again. It was cheap and it was delicious and I was excited for every meal.
Keep your eye out for the 'local' places with the plastic tables and the Pad thai for 50 baht ($2) and do not be intimidated by the street food. Some of the best meals we had were at night markets. On NYE we went to a night market in Bangkok called the Rot Fai Market which had an entire hall full of different food stalls... we spent hours trawling up and down each aisle and trying EVERYTHING. Every morning we would seek out a smoothie cart, order a banana smoothie and hand over a serving of vanilla protein powder that we brought with us from home. For $2 we had a thick and creamy banana protein shake… it was the best. We got our coffee from 7/11 (which is everywhere) the prices varied slightly depending on the location but on average it was $2 for a large iced americano (make sure you ask for no sugar!!!). Coffee is the one thing in Thailand that is of a similar price to home when you get it from a café so it is much cheaper to get it from 7/11. Only twice did I attempt an almond latte (my go-to at home) and both times I was bitterly disappointed, so i'd stick to the black coffee while you're here. We made an active effort to make the most of every lunch and dinner as we wanted to try as much of the food as possible. Sometimes we missed having a proper lunch due to the intensity of our adventuring (but we made up for it at dinner). We were specifically obsessed with massaman curry, sweet and sour stir-fries and mango sticky rice (obviously).
The Massages 
I have never been so pampered in my life. We discovered Thai massages on our third day (thank god and also lol given the context) I was always under the impression they were painful and not that enjoyable… incorrect. They are the best. We had over 10 massages during our trip, fitting them in whenever we could. We also both got 2 manicures (1 at the beginning and 1 at the end) and a pedicure. I had my hair braided twice, we got our teeth whitened and we got multiple tattoos. It was great. I fit a years worth of beauty treatments into 3 glorious weeks.
The Shopping 
We did the bulk if not all of our shopping in Bangkok and Phuket. The shopping on the islands was very basic and touristy. The shopping in Bangkok was quite unbelievable, I genuinely don't know if i've ever seen that much vintage in one place (which is a big call). Lots of denim and tees and sneakers. Phuket had all the fake stuff which was actually super fun. I bought 4 'designer' bags and they are all incredible!!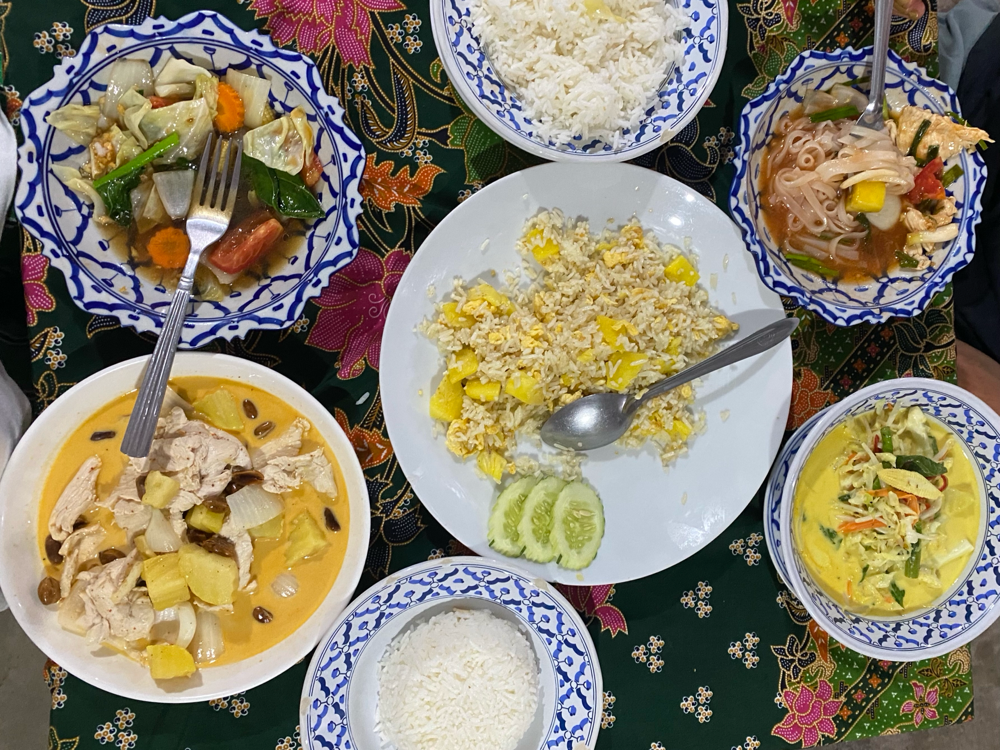 How to get around 
There was a sizeable limit to the amount of transport around the country because of covid and the tiny demand. Despite this, we found the travel super easy!
We used 12goasia to book an overnight bus and a ferry to Koh Tao from Bangkok.
We then very easily booked a speedboat from Ko Tao to Koh Phangan - we chose to travel by speedboat between the islands and not by ferry as we were very conscious of time. I had relied on being able to book these smaller transfers on the islands at 'travel agents' and I was right. So don't worry about pre-booking ferries between the islands (although in a busier season it could be advised to book them in advance to get the time that you want, but this didn't apply to us)
From Koh Phangan we booked a combined bus and ferry ticket to Krabi from the travel agents at the ferry wharf. It was $27 each but there was no competition so it was easy for them to charge whatever they wanted (and it was the same price online). This journey was a little arduous as we wanted to save time so we got the 5am ferry - which was 3.5 hours to the mainland, then a minivan transfer to Sarat Thani and then another very cramped mini van to Krabi town bus station where we then had to pay $12 (god forbid) for a taxi to Ao Nang (we may have been 'ripped off' here as there were also tuk-tuk/bus situation that worked as a shuttle for $3 each but we were told they took double the time and we were hot and hungry and in a rush to relax ($12 well spent I think!!). This was definitely the most hectic day of travel we had and even then we arrived in our new destination by 1pm.
Whilst in Krabi we traveled from Ao Nang to Railay via long boat from the main beach and then hired a motorbike to drive to the national park where we did our hike. We got a taxi transfer from Ao Nang to Koh Thong and back and then a speedboat ferry from Krabi Town pier to Phi Phi which we booked online. 
From Phi Phi we booked another speedboat ferry to Phuket (I recommend booking a transfer from the pier in Phuket to your hotel as its quite isolated and the 'taxis' were charging crazy rates. 
We hired a motorbike/scooter on all the islands (other than Phi Phi) which is the best way to get around. It cost roughly $6 a day to hire a bike.
Metered taxis were hard to come by. There were plenty in Bangkok (they are cheaper than tuk-tuks) but we didn't really see them again anywhere else. On the islands taxi's were super expensive, so try and walk to your accommodation if you can and then hire a bike straight away!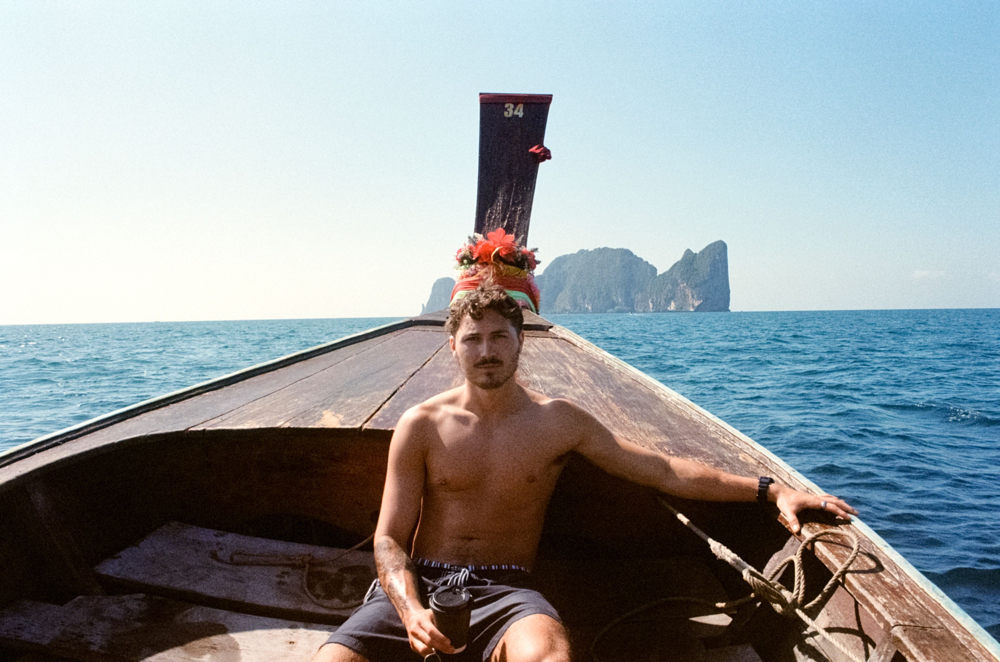 The context of this trip (being the first in over 2 years, with covid very much around) made it one of the biggest adventures of my life. I have never experienced such intense nerves leaving the country before... but we did it. and we did it well!!! I'm very ready for the next one and i'm not scared/apprehensive at all anymore! Undeniably there is greater risk and far more organisation involved in traveling 'during covid' but its worth it, a million times over !!!
Coming next are my in-depth destination guides with all the juicy goss on the best places to stay/eat/shop. See you there!!!