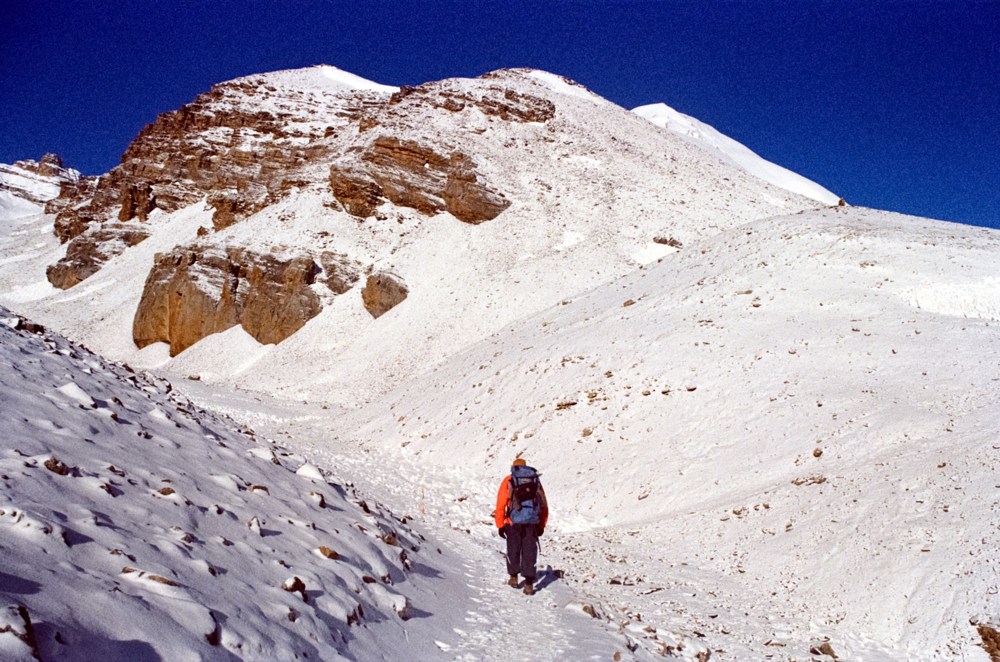 Once again, our adventure began where all my favourite adventures do; Kathmandu!! I was given a fresh perspective on this crazy city through Joey's eyes which had never seen anything like it. The chaos exacerbated by a first time third-world experience.
Initially, I had delegated 2.5 days in Kathmandu before the trek, to orientate ourselves and collect the few missing items we needed for our hiking kits. However I decided it would be safer to have more days on the end of our trip rather than beforehand and set to start our trek 1.5 days after we arrived. We nailed it btw.
I was far less nervous in anticipation for starting this trek than I had been previously. Experience in the region meant I knew what to expect and unlike Everest Base Camp, the journey to the start didn't require a precarious flight into the world's most dangerous airport.  I was stressed (obviously) but only a responsible amount.
Youtube and other travel blogs are integral resources in planning a trek. Prior to departure I spent weeks trawling the internet for solo traveller's trekking experiences. Make sure you read up on unguided blogs not just the routes mapped out by travel companies/tour groups. In saying that, I found the itineraries given by some of the tour companies helpful as they gave reference to timing and distances.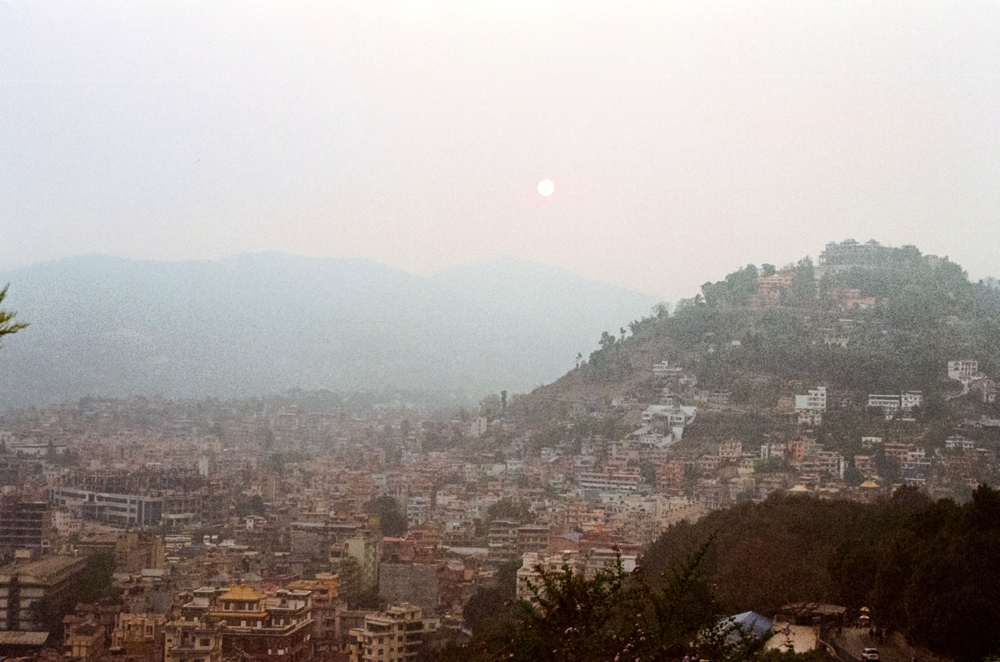 When you are this exposed to the elements, having good weather is incredibly important. Unfortunately, when you are this high up the weather is also near impossible to predict. Having trekked in the Himalayas at different points in the year, aside from overall temperate I have learned there is little you can do to plan.
That being said, there are distinct seasons to follow as guide.
September to November is considered peak season - clear skies, warm (ish) temperatures, this is Autumn. This is also the most popular time to trek so be prepared for crowds. 
December to February is winter, I have actually done both my other treks in late December and early January. This time of year was perfect for the Annapurna Base Camp and it was also quite amazing for Everest Base Camp as the skies were clear and there were very few other people on the trail (which is notoriously overcrowded). It was however -36 for 4 days straight (I honestly have no idea how I survived this/don't even have memories of being near death) it is not advised to attempt the Annapurna Circuit during this season (unless you go very early December) as the Thorong La Pass (the highest point and integral pass in the trek) is often closed this time of year/could be closed mid-trek and you'll have to turn around and hike the whole way out again (this happened to some friends I met in Kathmandu the year I did Everest). 
March to May is Spring. This is when we chose to hike the Annapurna Circuit. We started on April 8th. Don't be fooled by stories of warm weather. It does not get 'warm' in the Himalayas, especially when you are above 4000 meters. I read blogs that spoke of sunny 10 degree days and while yes, it may reach 10 degrees this will be for 1 hour in the middle of the day and from there it is a fast and steady decline to freezing. We were very cold most of the time. I packed a whole lot of two piece active wear sets that I expected to be hiking in.... I was in thermals and a down jacket 90% of the time. The skies were reliably clear every morning, so we woke up to perfect visibility, however by 2pm everyday the clouds came over and for 5 days of the trek it snowed heavily from 3pm onwards. This was actually quite ideal as we got to experience perfect views in the morning while we hiked and then cosy up with the snow billowing outside once we had arrived at our tea houses for the night.
June to August is summer and monsoon season. It is not safe to trek this time of year as landslides are so common. On top of that it is raining all the time, so visibility would be shocking and you'd be wet. No thanks!!
There is always something daunting about starting your trek even though it is a path traveled by so many before you. With experience on my side, I was relaxed in sorting our transport to the start of the Annapurna Circuit. Before you go anywhere you'll need to get yourself a hiking visa from the tourist board just outside Thamel. Make sure you take cash ($100 worth) and a few passport photos of yourself (they'll need 4). Its best to go early in the morning to avoid cues and allow yourself an hour to get them back.
The next step is having your hiking bag packed and your suitcase (full of stuff you're not taking) secured by your hotel/hostel (make sure you check in advance that they offer this service...although I think everywhere does).
I knew we needed to get a bus to Besisahar and from there a jeep as far as it would take us.  We took the bus which left at '6:45am' (7:30) from the NEW BUS PARK in Kathmandu which is a short taxi ride from Thamel. The tickets were 700 rupees each. It is good to have an idea as to where the bus stop is but rest assured, you could tell any taxi driver you want a bus to Besisahar and they'll take you there. Find the ticket counters, buy your ticket and get ready to wait until the bus is full. Transport in Nepal is always an experience - we didn't actually leave Kathmandu Valley until past 9:30am with the bus stopping several times to let MORE people on (an impressive feat). The bus stopped (officially) twice, once for coffee and once for 'side of the road dal baht' (potentially the best kind) and although the drive was only 106km we didn't arrive until 3pm. It was a hot and dusty. Once in Besisahar we rallied with a few other trekkers from our bus to find a jeep that would take us to Jagat (the furthest we could get in the 3 hours before sunset) you do not want to be driving these 'roads' after dark. All 7 of us squeezed into a 5 seater jeep and left within half an hour of arriving. I can't say much for the views as I was sitting on Joey's lap with my face mashed up against the ceiling for 90% of the drive. We arrived in Jagat just before sunset. success.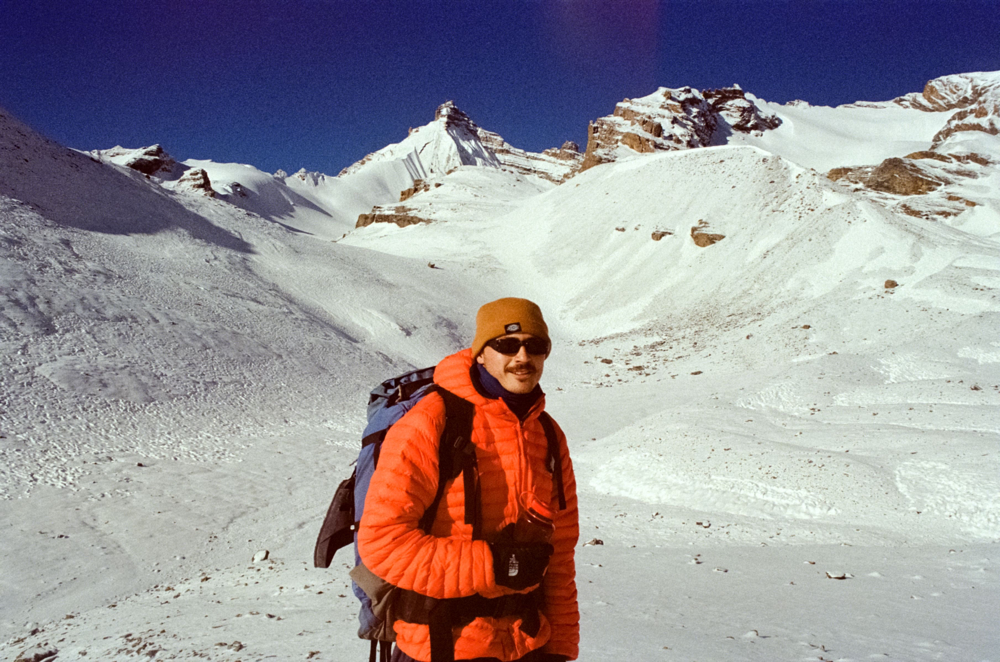 Forget carrying (and setting up and sleeping in etc) a tent!! In Nepal you sleep in tea houses; eclectic, somewhat warm (but always cosy in vibes) wooden lodges with multiple private rooms, bathrooms and a dining hall. These tea houses are usually equiped with wifi, a hot shower and a ridiculously wide stretching menu.  Most tea-houses offer basic double occupancy rooms for 200 Rupees ($2) per night although it gets more expensive the higher you get. You are expected to eat all your meals at the tea-house you're staying in as the food is a little pricier than the bed and that's how they make their money. Toilets and bathroom facilities are communal and basic. There is always a common room where meals are served and the fire is located. I have never experienced a scarcity of rooms in tea houses before however I have heard stories of people sleeping on the floor of the dining hall when there isn't enough room... in these circumstance (high season) it could be recommended to book ahead... however I have no idea how you would do this without a guide as its not as though the tea houses are listed on Airbnb. I found the tea houses on the Annapurna Circuit to be incredibly comfortable. The prices didn't increase too much the further we went and we were able to have a hot shower every-night, bar the Thorong La Base Camp (which is fair enough, it was so cold I wouldn't have wanted to take my clothes off anyway).
There were super warm blankets on all the beds... we actually didn't use our stupid sleeping bags once... in winter this would be a different story... you'd want your sleeping back and 6 blankets... but for us, with the body heat and the blankets we were always cosy at night. Some rooms offered a double bed!! When they were singles we'd just push the two beds together which was always easy enough. Showering was either a delight or torture, you never knew what you were going to get!!! Some places had wavering temperature and water pressure while others had a drip and only got to 27 degrees (which in -5 and snow is NOT WARM ENOUGH). Either way we were clean and cosy and I love hiking in Nepal. 
It is worth noting that we did not have wifi from Manang to Mustang (6 nights) however all my research prior to the trek said there was wifi (all these blogs were several years old because of Covid and I think the power lines were pulled down and rebuilt during the pandemic... a project not yet finished). We did see electricity lines being put up as we hiked so potentially within the next year wifi could be restored... I actually really enjoyed not having wifi for 6 days it just would have been nice to warn our parents beforehand.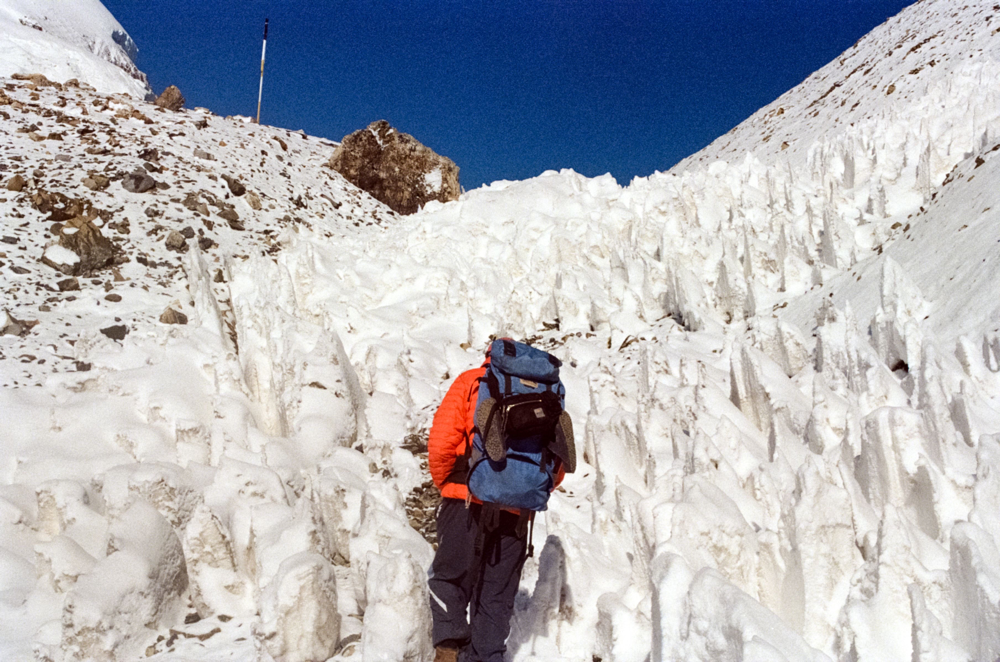 Day 1 - Bus from Kathmandu - Besisahar - jeep to Jagat  - overnight in Jagat 
Day 2 - Jeep from Jagat to Chame - Chame to Upper Pisang (5 hours hike) 
Day 3 - Upper Pisang - Ngwal - Braka (8 hours hike) 
Day 4 - acclimatisation day - Braka - Kicho Tal Ice Lake - Braka (pick up packs) - Manang (6 hours hike plus 45 mins to Manang) 
Day 5 - acclimatisation day - Manang 
Day 6 - Manang - Shri Karkha - Tilicho Lake Base Camp (6 hours hike)
Day 7 - Tilicho Lake Base Camp - Tilicho Lake - Tilicho Lake Base Camp (pick up packs) - Shri Karhka (6.5 hours hike, starting at 5am with rest before Shri Kharka) 
Day 8 - Shri Karkha  - Yak Kharka (3 hour hike) (could have easily continued on to Thorong Pedi but didn't want to lose a day of hiking )
Day 9 - Yak Kharka - Thorong La Base Camp (4 hours) 
Day 10 - Thorong La base camp - Thorong La Pass - Muktinath (7 hours hike) 
Day 11 - Muktinath - Jomsom (5 hours hike - with the last hour on the road so worth hailing a bus) - Pokhara via bus that left at 2pm and arrived in Pokhara at 9:30pm 
Unlike Everest Base Camp which is pretty straight forward (itinerary wise) the Annapurna Circuit has quite a contested route. Originally (in its glory days) the trek would take you over 3 weeks to complete. Starting at Besisahar and finishing around Gandaki. In recent years the trails have been built over by roads making the walk a dusty and crowded one. Obviously these roads are fantastic for the mobility of the area, but it is a shame that it has completely changed the nature of the walk. Because of this, we got a jeep to Chame and started our hike from there - the road actually does go all the way to Manang but far less intensely than from Chame and there are alternative walking routes that mean you don't have to be anywhere near the road. 
We did two side treks - first was the ice lake (from Braka) which was a day hike to help us acclimatise. The actual lake wasn't the best thing i've ever seen however the views on the way up of the Annapurnas were INCREDIBLE. We then did the 3 days side hike to Tilicho Lake. This was partially to help with acclimatisation but mainly because it was a super cool thing to do. I actually think this was my favourite park of the trek, albeit the scariest. We got caught in a literal landslide, wild winds and so much snow. it was epic. 
Both these side hikes can be avoided if you are wanting to save time however make sure you take time to acclimatise!!!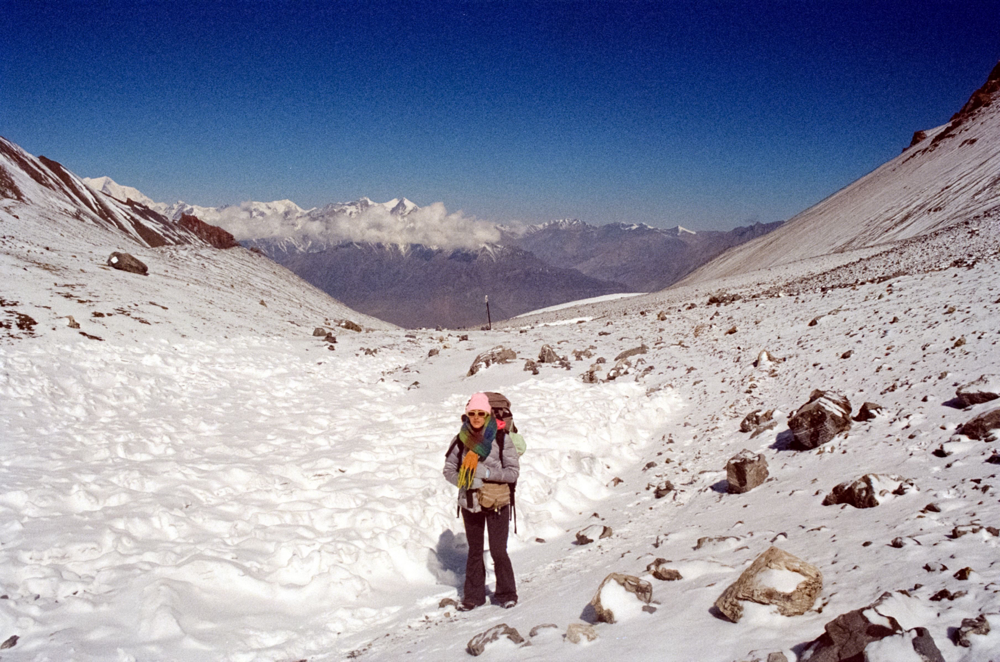 An integral ingredient to Himalayan success is taking altitude sickness seriously. The first time I trekked in altitude I barely gave it any thought, assuming my fitness and general determination to do stuff would leave me outside the casting net of victims. It didn't. Luckily I was on a much lower altitude trek and the dangers were less imminent but had I applied this same flippant attitude to altitude on the Everest Trek or the Annapurna Circuit its unlikely I would have made it.
Ensure you take at least two acclimatisation days (we did one on day 5 to the Ice Lake and day 6 in Manang) and know the signs and symptoms of sickness. The most common is a headache but people also experience loss of appetite, vomiting, memory loss, breathlessness and difficulty sleeping. It is important that if you feel yourself experiencing any of the above symptoms for longer than a few hours and you are past 3000m you should descend until the symptoms cease. As a general rule its not safe to climb higher than 600m in a day and the best thing you can do to acclimatise is to hike higher than the altitude you sleep at (which is why the day climbs on acclimatisation days are important). During our trek we saw a couple of helicopters flying people off the mountain... don't be this person!! Listen to your body and slow your pace... its so much better than having to be hospitalized and not making it at all!!!
Neither Joey or I experienced any symptoms of altitude sickness on this trek which I was super proud of.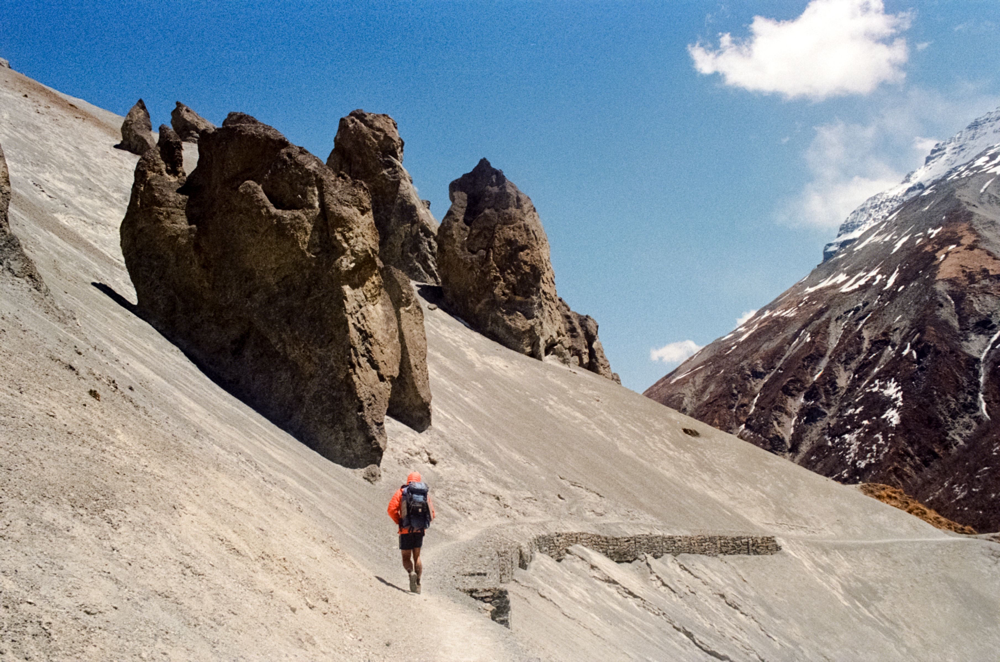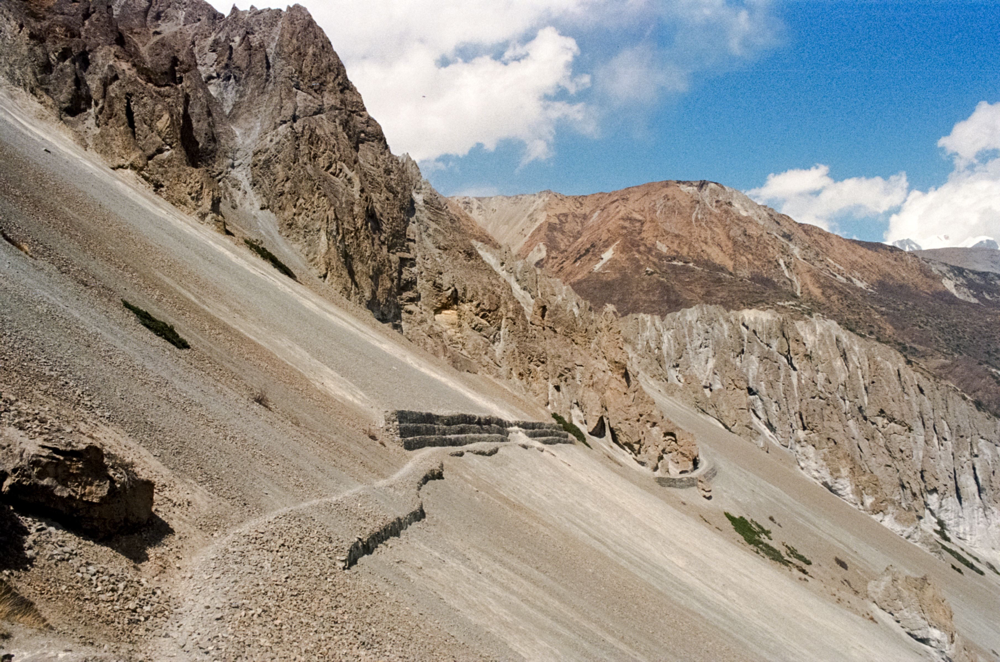 Bus tickets and jeep transfers $80
Accommodation and food for 12 days $240
Trekking permits $100
Sleeping bag hire $20
Snacks (purchased in Kathmandu) $20 
Total $460
 It would be safe to have at least $600 per person on you - we were quite frugal so you might find yourself wanting to buy more food than we did AND there are no ATMs after Besisahar until you get to Jomsom ** apparently there is an ATM in Manang however it was 'out of service' while we were there so I wouldn't rely on it! 
While we did our trek solo and without a porter, if we had chosen to find a guide or porter to accompany us it still would have only set us back $15 a day (roughly), which on top of what we spent on everything else is still a lot cheaper than doing it with a company. Money aside, I am so grateful that we trekked this on our own. As long as you're confident there really is no need to be accompanied and the sense of freedom and isolation you attain from doing it on your own just makes it that much better. It is a real sense of achievement.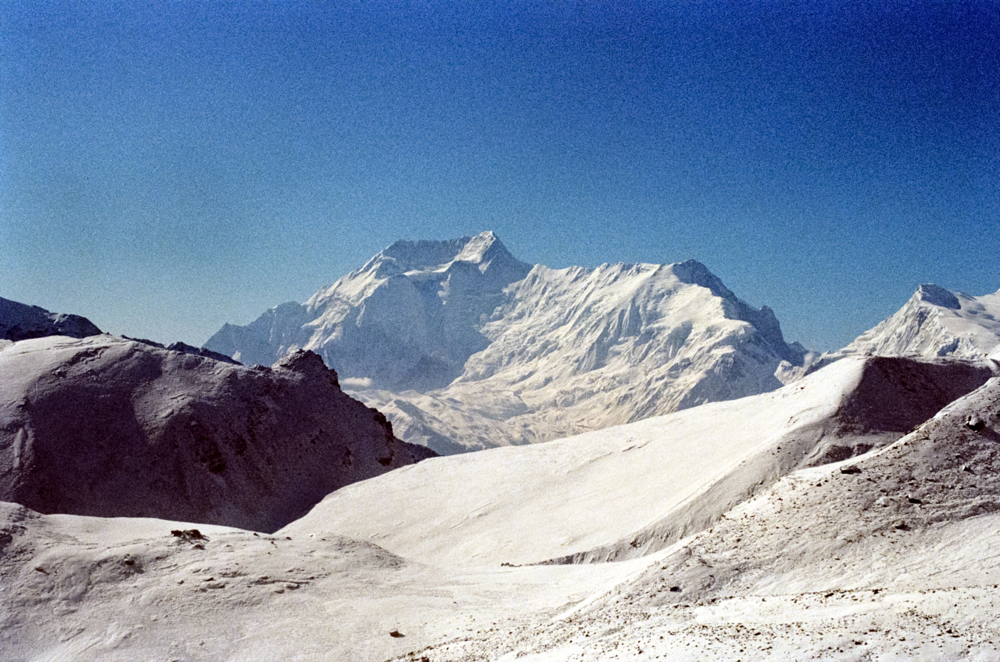 One of the most fun (and stressful) parts of the trek is finding all your gear in Kathmandu. I suggest making a solid list before you get there so you know what you're looking for and then spend the first afternoon looking (not buying) and sussing out prices/colours/quality so you can get the best deal for what you need. Its easy to get overwhelmed by the sheer amount of stuff available. I can attest the quality is really good, Joey bought his down jacket in Kathmandu before we hiked and it kept him super warm (and looked swag af). If you've got professional wears from home obviously stick to them, but if you're new to the game be rest assured that you'll find everything you need in Kathmandu.
You'll also want to hire a sleeping bag. This cost us $22 each for the whole time (16 days) and was actually a bit of a waste as we only used them once (and it was during the day when we were cold in our lodge at base camp) every tea house we stayed at had thick warm blankets. In saying this, its not worth risking not having one... because I know I used mine every night when I did the Everest Base Camp trek in winter (it was a -20 bag and I had multiple blankets over the top... it was that cold) . I brought a thin bedsheet with me from home to lay underneath the blankets in the lodge (as I don't think they get washed very often).  
I don't recommend buying or hiring hiking boots in Nepal. While the quality is usually pretty reliable, your boots have to fit immaculately and be worn in enough for them to support you the entire trek. I can't imagine what it would be like to hike for so long in bad shoes... If you're not wanting to spend hundreds of dollars on boots I recommend looking on Ebay. My beautiful Berghaus boots retail for $400 and I got them for $45 off a woman who had worn them once on a trip to Iceland!!!!
I'd make sure you allow yourself a day or two in Kathmandu before you trek. This will give you time to find all your gear, eat some yummy food, pack your hiking bag and get your permit! There are also several small supermarkets in Thamel where you can buy some snacks for the trek. We brought a pack of almonds and a jar of peanut butter (from home) and we bought some granola and some snickers bars and a few apples. 
Presumably you'll also have extra luggage in Nepal that you don't want to take on the trek. Almost every hotel/hostel will store your luggage for you for free for the duration of your and you can pick it up when you're done.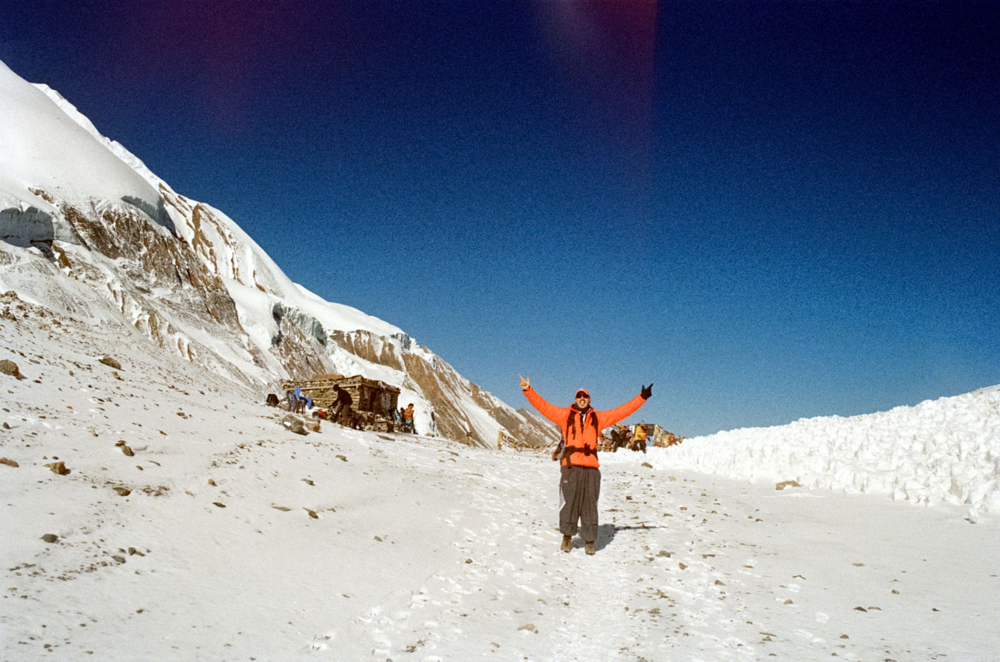 The intensity of the warm gear that you'll need will vary depending on which season you go but one thing to remember is that the Himalayas are ALWAYS COLD. While they aren't consistently -36 you can rely on sub zero temperatures and freezing winds any time of year. I got misled by blogs and websites saying that in April/May it gets to 10 degrees in the Annapurna Sanctuary. This may be so... but for an hour in the middle of the day when the sun is out and I promise that temperature can really drop. We had snow most afternoons/nights of our trek and all my little activewear sets (that totally would have been perfect in 10 degrees) were just dead weight in my bag. 
A hiking backpack (probably 60-70 litres) that fits you
Worn in hiking boots (with ankle support)
A -20 sleeping bag (this depends on season, if you're there in the winter like I was a -20 bag is A MUST but in the summer -5 and -10 could suffice) 
THERMALS - I took 3 set with me on this trek. I kept two for hiking and one to sleep in. You can find them in abundance in Kathmandu 
Water purification tablets - you can find these everywhere in Kathmandu, you'll need a lot (enough for 6-8 litres of water a day) Please use these tablets rather than buying water... its so much cheaper and god damn better for the environment. You can buy a pretty pastel drink bottle in Kathmandu and sterilizing your own water will save you up to $100 on the trek!!
 Wet wipes - sleep with them in your sleeping bag because they'll freeze overnight if you leave them in your pack
Some people took Diamox as a precaution for altitude sickness... I didn't use it but if you're worried about getting sick it could be a good idea!!
A book (I bought Into Thin Air for Joey to read like I did when I did EBC)
Something to keep your feet warm (IDK what I meant by this exactly by I wrote it in my notes during the trek, presumably whilst suffering from VERY cold feet). 
A solar powered battery charger/portable chargers (there is very little access to electricity, you sometimes have to pay to use a power source) I had portable chargers with me that I used stringently... I only had to pay to use power once!
A rain cover for your pack 
a fleece, preferably a microfleece to save space.
a windbreaker or rain jacket.
a pair of windbreaker or rain pants.
a good pair of polarised sunglasses 
two pairs of gloves - I had fleece gloves and then a pair of down mittens that I wore over the top
A hat 
SUNSCREEN - 50+ for your face !!!! YOU WILL GET BURNT 
Hiking socks
panadol and ibuprofen
Intensive face moisturiser/vitamin E cream - (also good to sleep with this in your sleeping bag or it will freeze)
Toilet paper - you'll need at least 2 rolls, there isn't any provided and you'll blow your nose a lot too
a neck warmer
down jacket - mine was knee length so it kept my legs warm too 
A sports towel or sheet 
Slides/sandals - at the end of everyday, especially after your shower - clean, thick socks and slides are HEAVEN - leave your hiking boots to dry at the door. 
MONEY - you will pay in cash for everything so make sure you have enough to cover everything (plus a little more) 
One of the major luxuries of a tea-house is that you have access to cheap, hot cooked meals for the entirety of your trek, a great feat given the altitude and isolation. I always ordered breakfast and dinner, skipping lunch, but snacking on the food I brought from Kathmandu to keep me going through the day and we would usually stop for a ginger, lemon and honey tea break too. Breakfast was either porridge with apple or an apple pancake (depending on how naughty I was feeling) and dinner was Dal Baht or fried rice (which I developed a dangerous attachment to). The menus are extensive, although don't have high expectations for fresh vegetables, you get what they can grow! We made our own trail mix with granola, almonds and raisins which served as sustenance between meals. We also bought a 12 pack of mini snickers bars (1 a day) and had a few mini packets of Oreos that went well with tea. Game changer was also the jar of peanut butter be brought from home, we put it in our porridge and on slices of apple!! A great tip I read on another blog was to bring my own tea and coffee as you can purchase a litre of boiling water at the tea house for 150-300 rupees which is 4-5 cups of tea of coffee. This meant that at the end of the day I could sit with a thermos of tea to keep me warm for a fraction of what it would cost to just order one cup of tea. It was also a great way to drink an extra litre of water which does get difficult when its cold! 
My culinary discoveries on this trip were Thukpa (a Tibetan noodle soup with vegetables) perfect to warm up!! Apple pies (while not a new discovery) are rife in the region as they grow apples in the colder temperatures. Tibetan bread... this just hit different. When done properly, this with butter and jam will ruin your life. 
All the food and resources available beyond Manang are carried there by porters or yaks. You'll see men and women carrying heinous loads of food and building materials along the trail. They carry the loads on their backs, with a strap that crosses over their forehead to help distribute the weight. The intricacies of living in such an extreme climate and isolated location must be fully appreciated!!. I still don't understand how civilisation ever manifested itself in some of these places. Its truly fascinating. Typically this means the prices increase the further you go, but I wouldn't worry too much about this, the increase is slight. 
Manang was great for food - we actually went 'out to dinner' one night (which was a little naughty as the lodges give you a 'specific lower rate' as long as you eat at their restaurant). We were staying for 2 nights so we had had plenty of meals with them and didn't think they would notice if we snuck out for one night (they didn't). The lodges are always more expensive. We shared 3 meals for the price of 1 (700rps) at one of the restaurants in town. It was cosy and delicious and we had great wifi - a night out!! There are also lots of bakeries in Manang that make all sorts of crazy delicious treats. Apple pie being the specialty. On our acclimatisation/rest day we went to one in the afternoon and got a coffee (from a proper coffee machine!!) and slice of apple pie and sat by the fire and read our books. Amazing.