In November 2014 two weeks after we finished our HSC and two days after my 18th birthday Lucy, Nicola and I left for Bali. It was my first time out of the country (if you don't count New Zealand which no one does) and all of our first times away from home alone (exciting omg). We had 3 locations planned and the first was Uluwatu, a small beach town on the very south coast of Bali. November was a great time as it wasn't as crowded as other months because of Australian school holidays etc and it wasn't raining.  The only downside was it was incredibly hot and incredibly humid which did take a while to adjust to. You have to take into consideration that Bali is still a developing country and that the luxurious pictures you see of resorts and restaurants are not its immediate reality. On our first night we all suffered from severe culture shock. We arrived at 11 at night to 38 degree heat that hit us in the face as we got off the plane. The area surrounding the airport is pretty awful and it was a 40 minute drive to get to our hotel. Our taxi hit a cat that ran across the road which completely freaked me out and the driver laughed at me when he asked why I was squealing. The heat and feeling of complete disorientation was combined with extreme hunger as none of us had eaten since 10 that morning and the atmosphere in the hotel room when we arrived was tense and worried, but I laugh at this now because when we woke up, it could not have been more different. The air is thick with the smell of Balinese cigarettes and flowers.
When it comes to using taxis in Bali only hail the Blue Bird company ones as they have a meter and are the cheapest. Other taxis (which aren't actually taxis) will try and scam you and charge far more than they should because they don't have a meter. Next time I would definitely hire a motor bike. Its about 4$ a day and would make getting around so much easier because you wouldn't have to wait around on the side of the road for a taxi. However with the 3 of us and it being our first time in Bali (which has the craziest roads imaginable) I'm glad we didn't this time. 
As you walk down the street people will be constantly trying to sell you things. A good tip we were given is when bargaining at the markets you should only pay 1/5th of the price they originally offer, if they wont give it to you for that, walk away because what they are selling will be somewhere else. Equally the action of walking away will usually make them give in and sell it to you for the price you want. 
We stayed at the Bali Bule in Uluwatu for 5 nights and it was amazing! We paid about $25 each a night including the extra bed (because there was 3 of us) The hotel's location was really good, right across the road from a motorcycle rental shop, down the road from a supermarket and only a 5 minute walk from single fin and Suluban beach! Our reception also called us a taxi whenever we needed one which we used to get to the beach/pool clubs and Padang Padang which was about a 3 minute drive. The pool was beautiful and surrounded by flowers and frangipanis. Our villa felt private and the security was good! We had a back door that lead onto this semi developed farm with a cow in it which was different. The internet wasn't amazing but then again the internet wasn't amazing anywhere in Bali. My biggest recommendation is to book a room with air conditioning, I cant imagine what we would have done without it and some of the other villas here only came with a ceiling fan. 
You can find the hotel's website here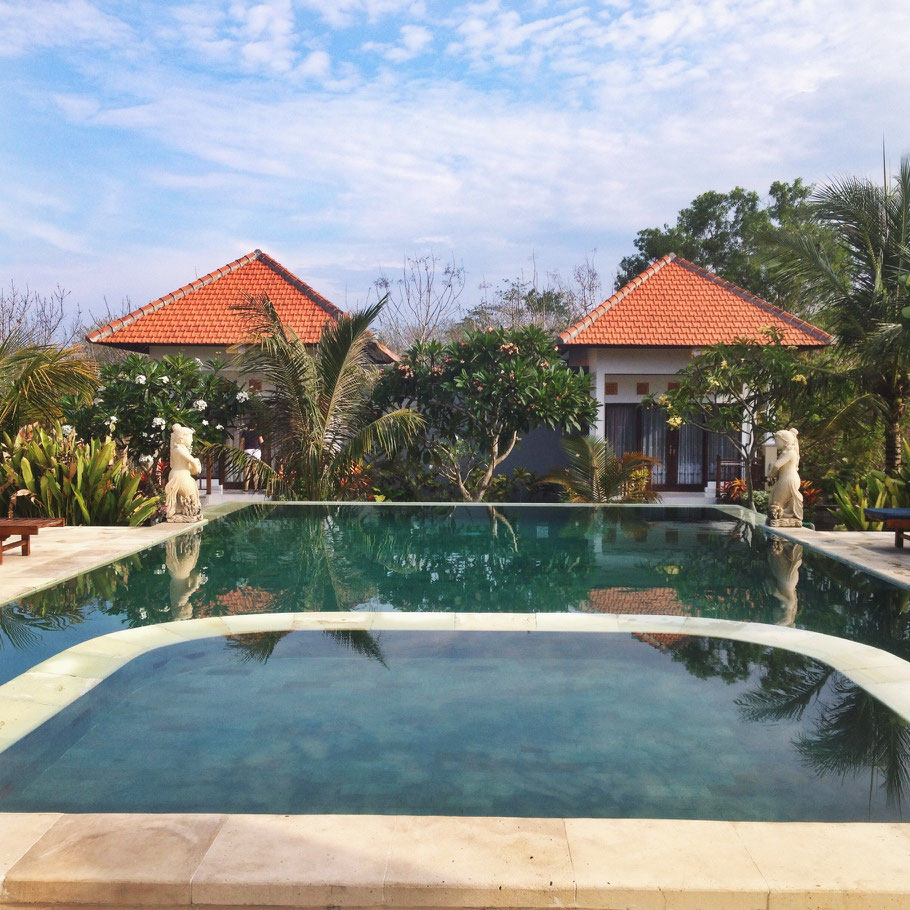 The breakfast was probably my favourite thing about this resort, it cost 4.50$ and you got fresh fruit juice, coffee, tea, toast and pastries and a massive plate of fruit. We all wrote in our journals and swam in the pool while we ate, it was pretty perfect.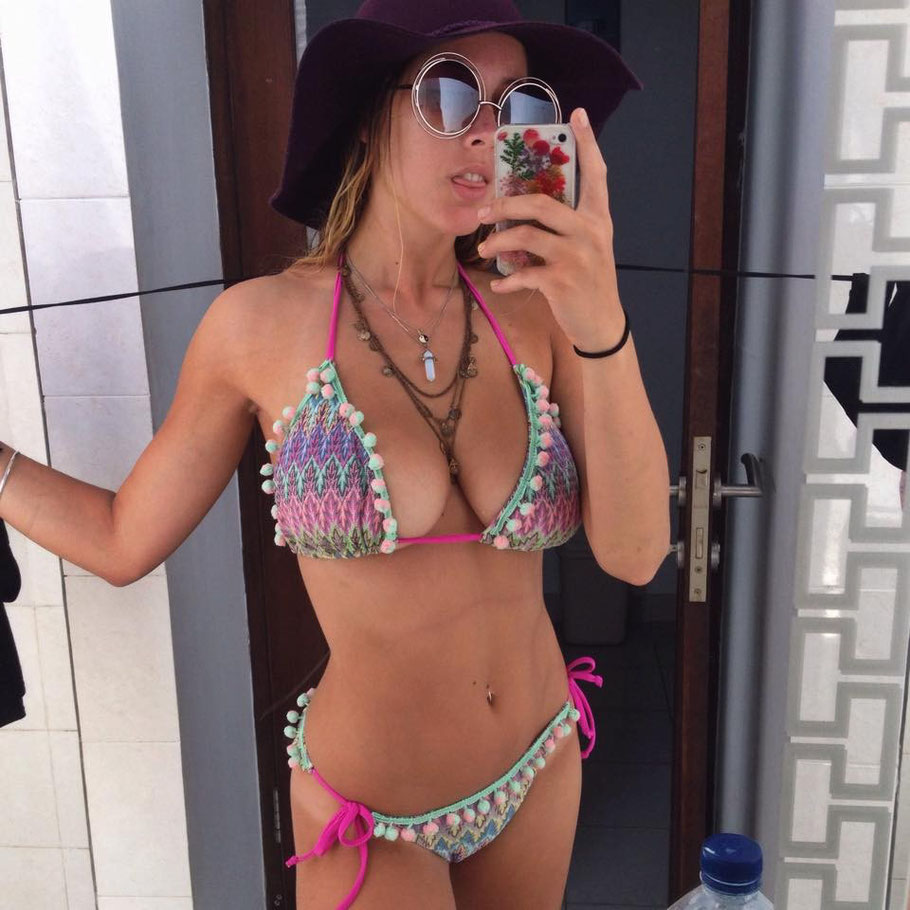 Uluwatu was incredible. A five minute walk from our resort was Suluban a unique beach channeled through a massive cave, that I believe fills up with water in high tide, but when we were there it was low tide so it was very easy to swim. The water was absolutely amazing, the perfect temperature and colour. We literally swam for hours without getting out. We had so much fun climbing up and down the stairs that connected the little village above the beach to the side of the cliff with heaps of wruangs hanging precariously from the rock face and markets and surf shops weaved between. Single Fin is at the top and made the best pizza (ever). Scattered everywhere along the ground are lots of flower boxes that are Balinese gifts to their gods.
When trying to find Padang Padang beach we stumbled across this secluded beach with the strangest sand I've ever seen, it was like little Styrofoam balls and you couldn't walk in it cause it tickled so much. There was a lady selling coconuts which I only drank because I was going to die of dehydration but I ended up loving it. We swam, I bought 2 sarongs and they were groovy. We then all realised if we didn't get water immediately we were going to die so we went on a small jog/gallop to find somewhere that sold water, drank the water, bought some biscuits and returned back to the safety of the air conditioning in our villa.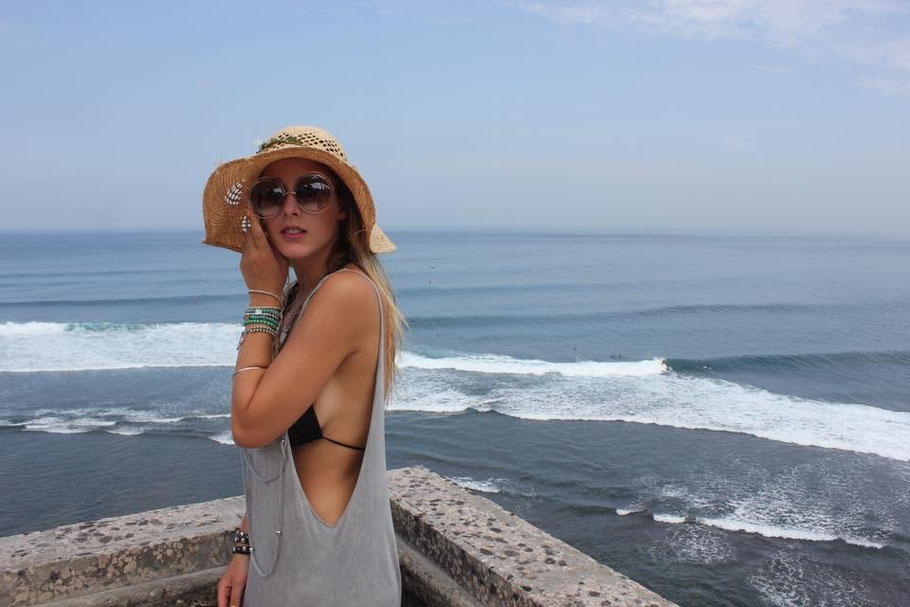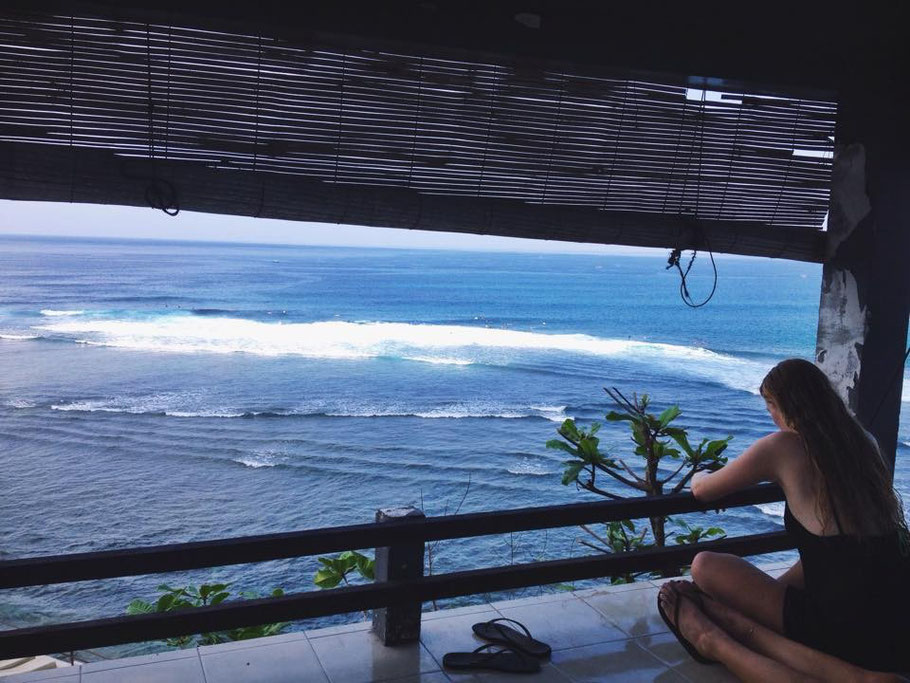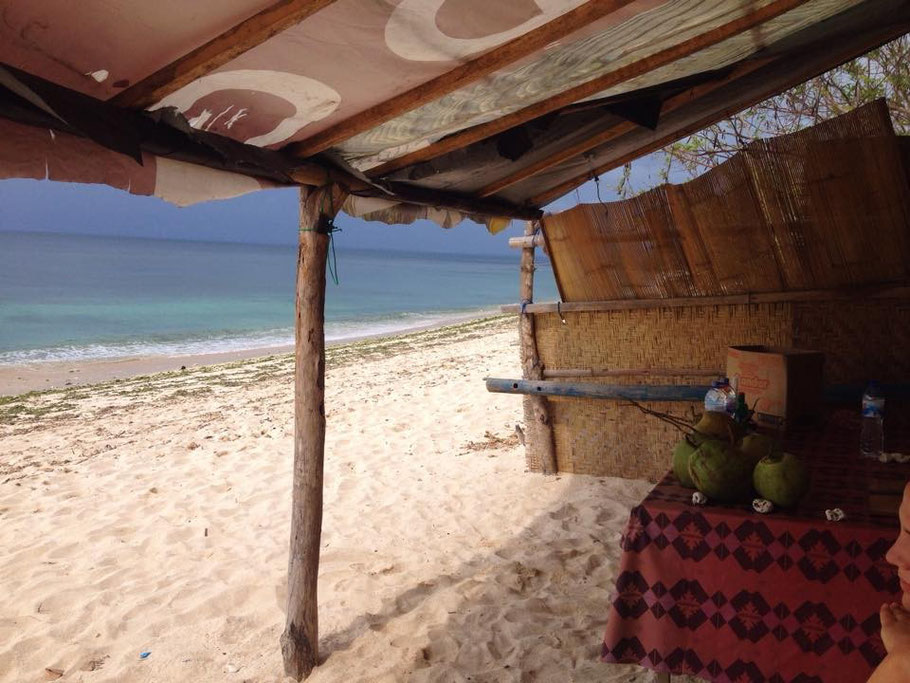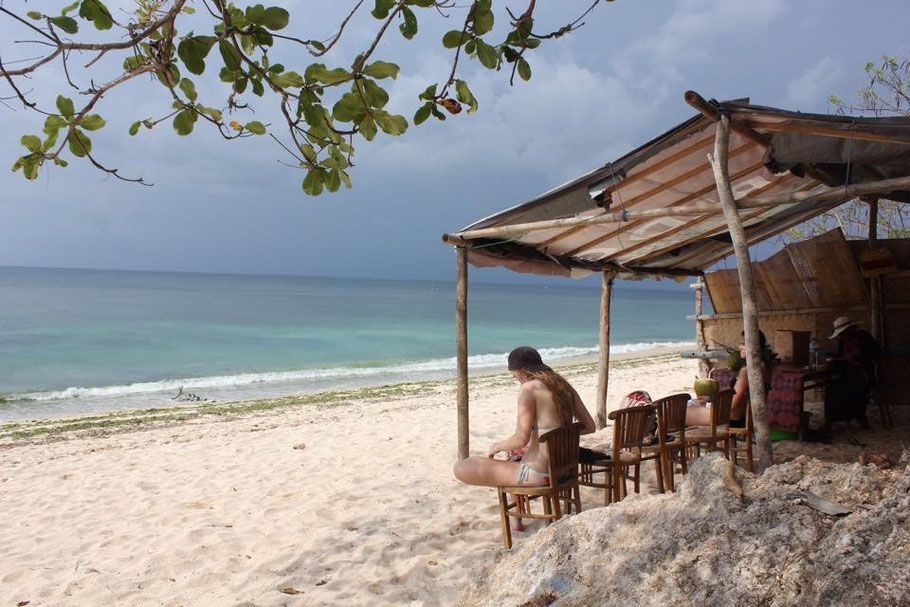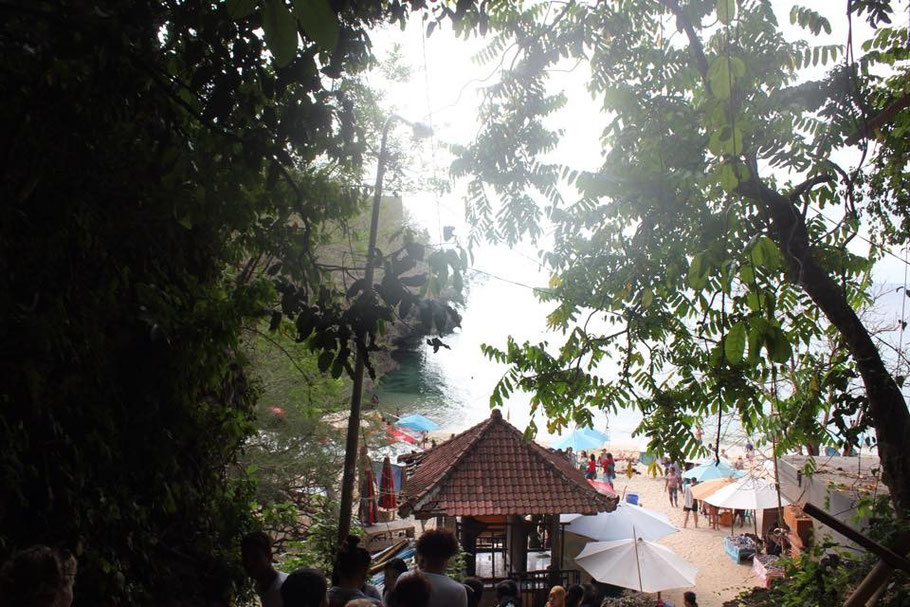 We had a delicious and super cheap lunch at Blue Point at Padang Padang and then headed down the narrow and steep stairs to Padang Padang beach. Unfortunately I cant say I loved Padang Padang. It was incredibly crowded and the water was full this gross green seaweed and rubbish. Getting a blue taxi from there is nearly impossible. Still I recommend anyone whose staying in Uluwatu to go here cause its still a fun thing to see and the wild monkeys at the entrance are cute too although don't have any precious jewelry or camera's dangling as they will grab onto ANYTHING, I saw someone have their phone snatched from their hands.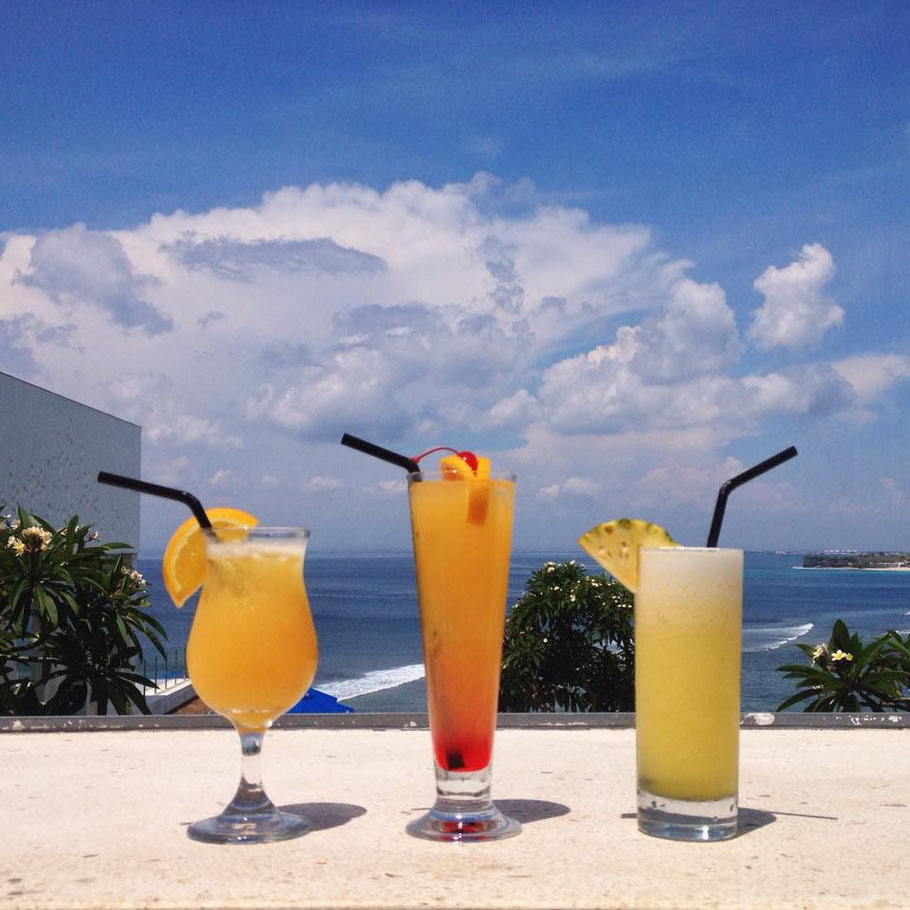 I was super impressed by the beautiful view and location of this place. We got there at abut 5 just before sunset. Lots of reviews I read complained about the lines but we found that there were no ques if you walked down the stairs (which took like 2 seconds and had a view just as beautiful) instead of waiting for the inclinator.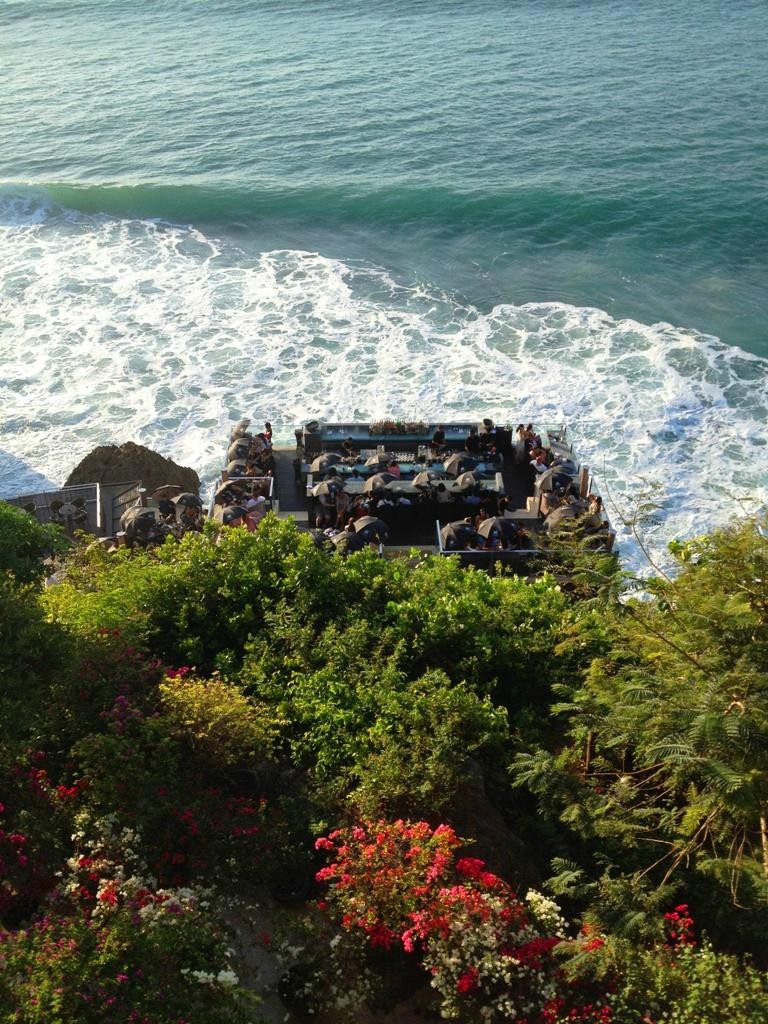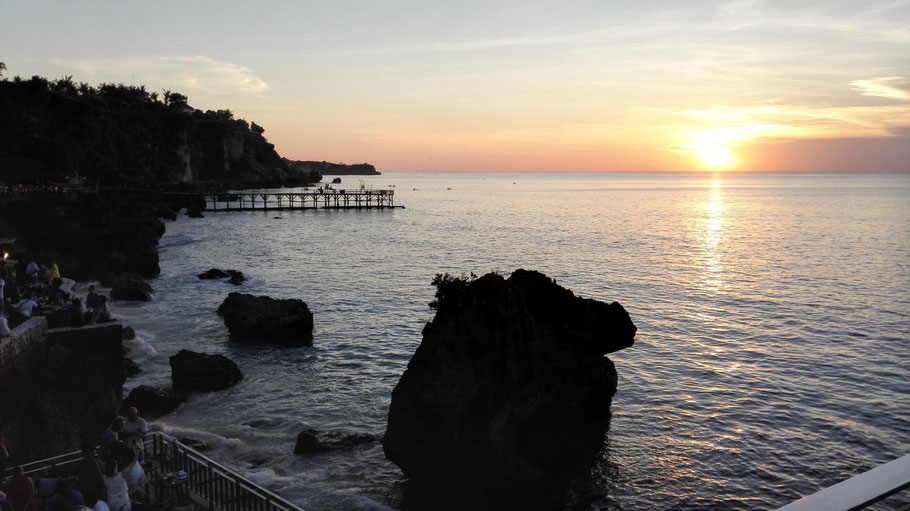 The resort itself was worth seeing in my opinion. It was bigger than a suburb and was a bazaar contrast to the poverty and hustle of the Jimbaran streets just 10 minutes away. I had the most delicious espresso martini which was really something because I don't like alcohol. Lucy and Nicola got a strawberry dackery and a bloody Mary (and quite honestly I thought they tasted like petrol but they looked pretty.) I would have had 7 of my cocktail if it wasn't for the price (it was like 16$ which for Bali is super super expensive) So don't come here to have dinner or plan on getting drunk unless you have endless $$$.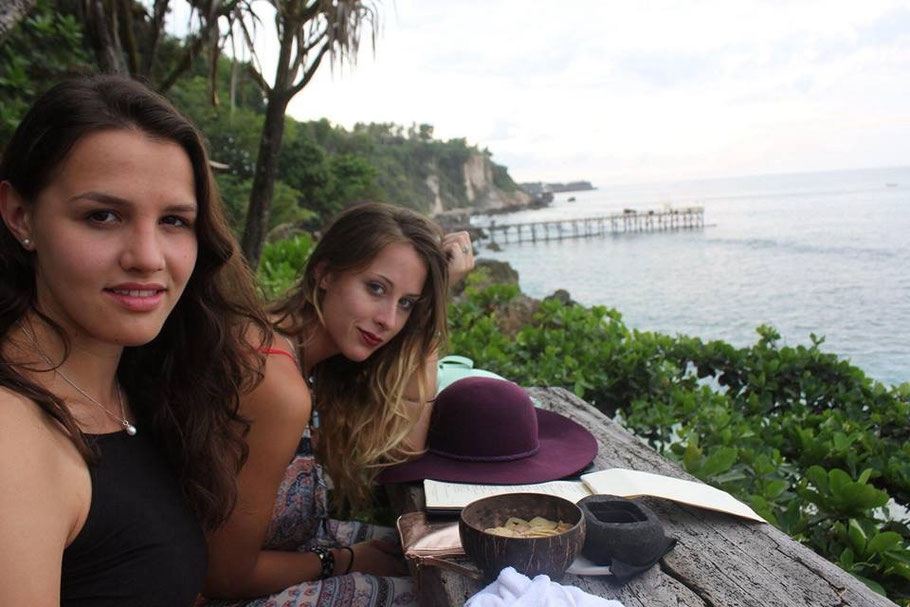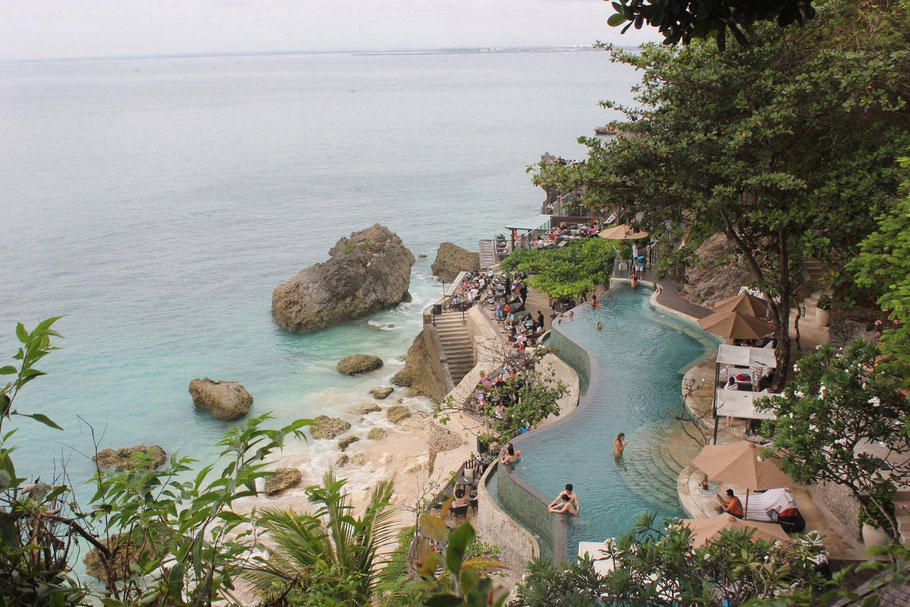 Be prepared to drive down a small windy dirt road for like 20 minutes even though the sign says 2. The drive is completely worth the effort, although our taxi driver thought we were insane. We got there at around 3 to grab a good spot and it was the best place to spend the afternoon. We were lucky enough to be shown to the best seat in the house, front row for the sunset! We picked the best night for a gorgeous sunset too. It was outstanding. $30 a head (which you had to spend on food and cocktails) giving you an amazing deck chair overlooking the ocean and access to their pool and your own butler!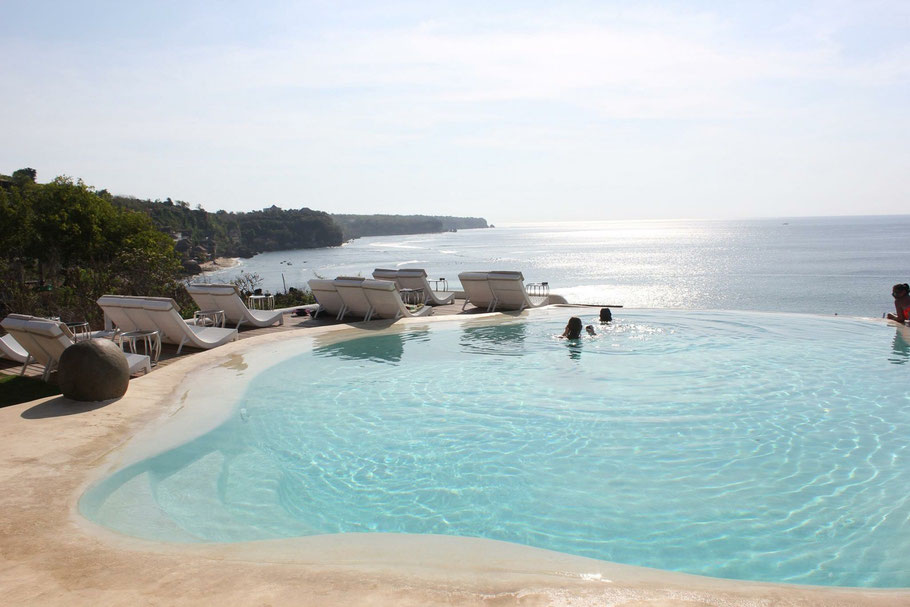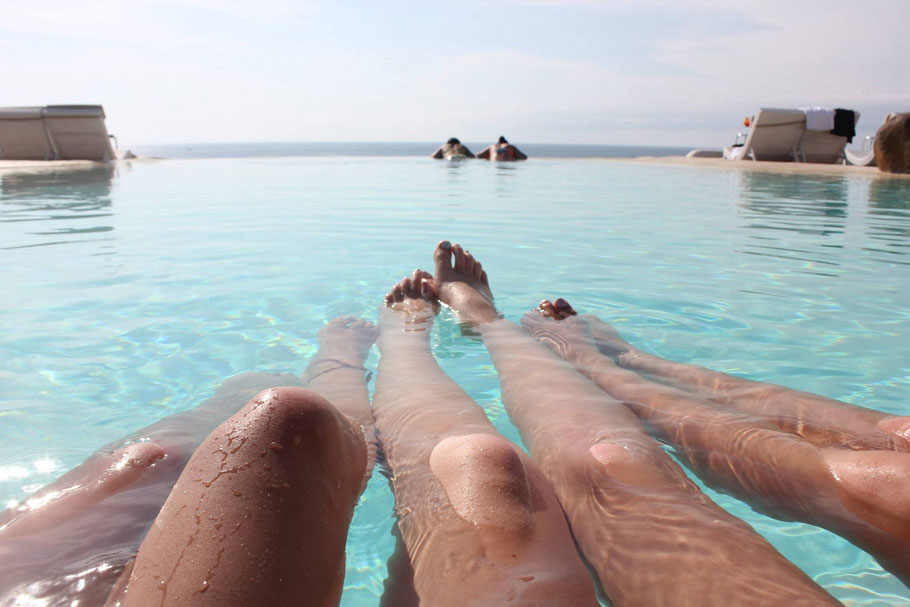 We spent 6 hours here watching the sunset, dancing to the perfect music played by their DJ, sipping on cocktails, reading our books and writing in our diaries while eating delicious Spanish tapas. (Spanish Nicola says they were just as good as the ones she had when she lived in Spain for 6 months) it can only be described as a perfect afternoon and I 100% recommend. At around 9 when we were leaving the restaurant was opening which also looked so nice.
Website here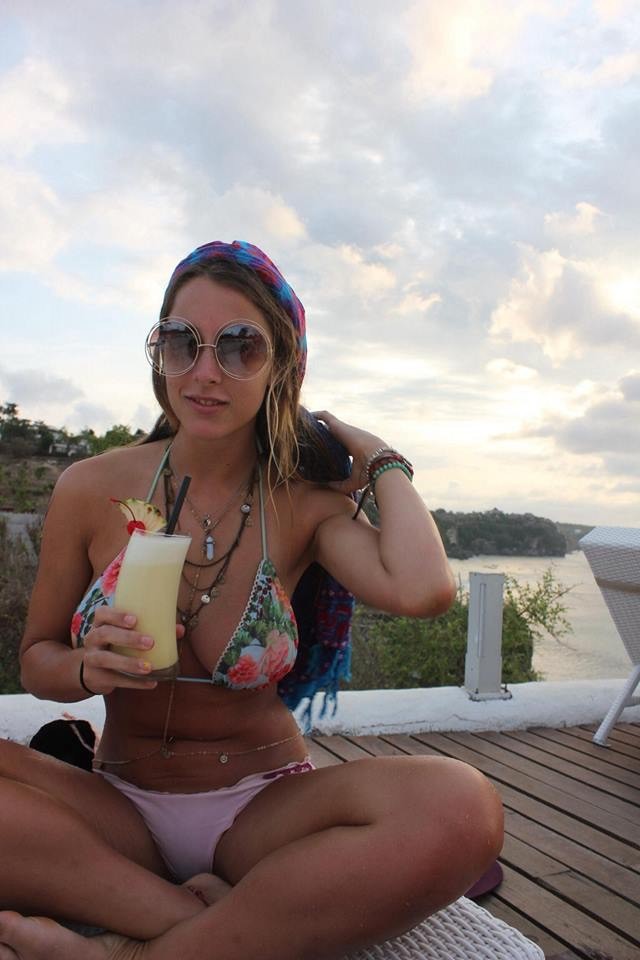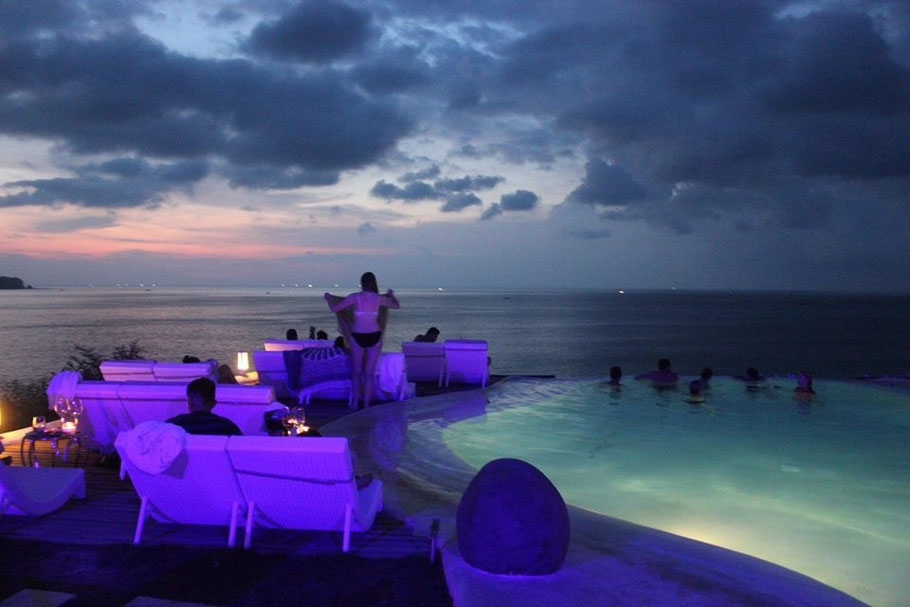 Single Fin is THE place to go and see sunsets in Uluwatu, it is also THE place to be on a Sunday as they host their weekly Sunday Sessions. On a Sunday they host a massive party on 3 levels all perched on the edge of a cliff over the ocean. When we were there there was a band and 3 different DJs as well as someone doing tattoos and fireworks. The place was completely packed and the party went on till sunrise. We all danced our legs off and it was so hot we ran home to jump in the pool before coming back to continue dancing. We went to Single Fin 6 times in our 5 day stay so I think that sums up how amazing it was, with $5 pizzas and $3 cocktails and its amazing view it was kinda hard to beat.