The Caribbean coast of Colombia is a backpacker's paradise with beautiful, evolving stretches of coastline backing onto the unknown stickiness of the beautiful Sierra Nevada. The area is adorned with some of the most creative hostel spaces in the world, most of which are destinations in themselves, and given that the distances between them all are short and connected by public bus it makes traveling around this region an absolute dream. I only had 20 days in this magical region which was 'enough' however I could have spent 2 months here easily as there were SOO many places that I never got to explore and those that I did, I could have spent double the time at.  I was here in late November and it was still bordering on the wet season. I would highly recommend avoiding countries in Central and  South america in sep/oct/nov as the rain is truly immobilizing. I had a pretty average time in Guatemala and Mexico because I was always fucking wet.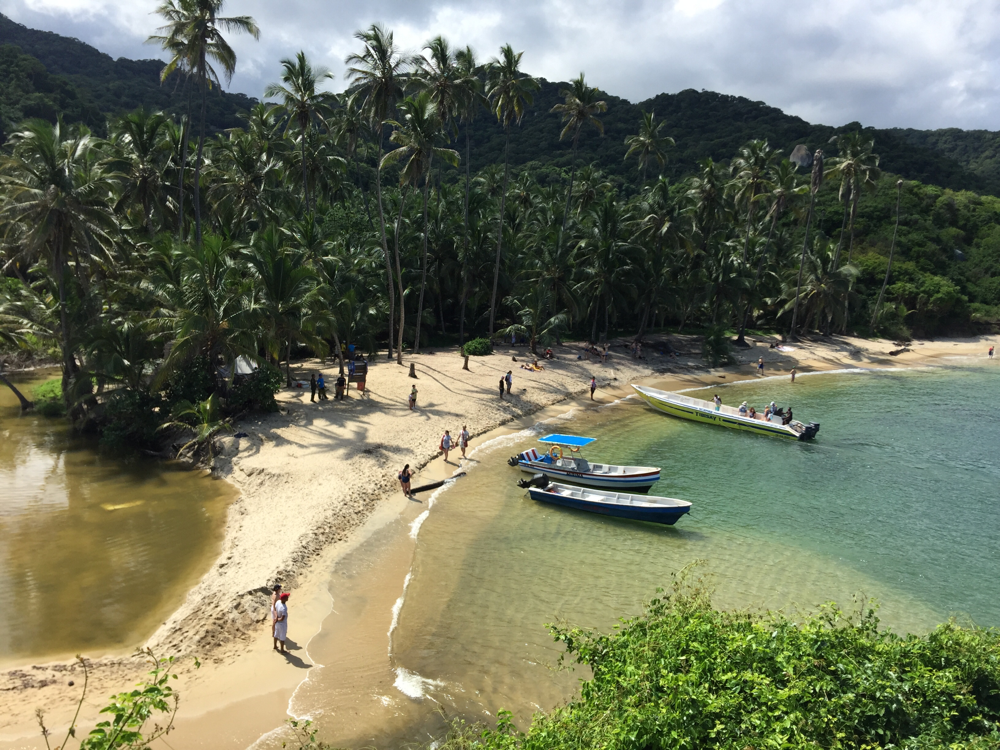 There is a main road that connects the entire region on which are regularly run buses that cost between $2 and $4 depending on the distance. These buses can basically be flagged down from the side of the road and as long as you know the name of your destination you'll make it there without hassle… You can even ask the driver to tell you where to get off (in Spanish is ideal) or just use Maps.me to track your whereabouts.
When traveling between bigger destinations (such as Santa Marta - Cartagena) head to one of the main bus stations because that's where you'll get the best price and the most direct route.
I found navigating the buses here a little overwhelming at first (because of the sheer number of them) however give yourself a few days to fall into the routine and you'll be riding all over the place like a pro. 
 Santa Marta
The undeniable crux of the region, Santa Marta, whilst not a destination in itself is home to many beautiful hostels such as The Dreamer (where I stayed) that are perfectly located for day trips and overnight trips up and down the coast. I flew into Santa Marta from Medellin (although I actually recommend getting the bus as it costs a little less and is far less hassle).
I started my time here in the Calle 11 hostel on the outskirts of down where I spent 24 hours researching and planning for my next 2 weeks whilst lying by the outrageously luxurious pool. The rest of my time in Santa Marta was spent at the Dreamer which was awesomely located near a massive Exito (supermarket) and right across the road from the Tayrona National Park bus stop (which also connected the rest of the coastline).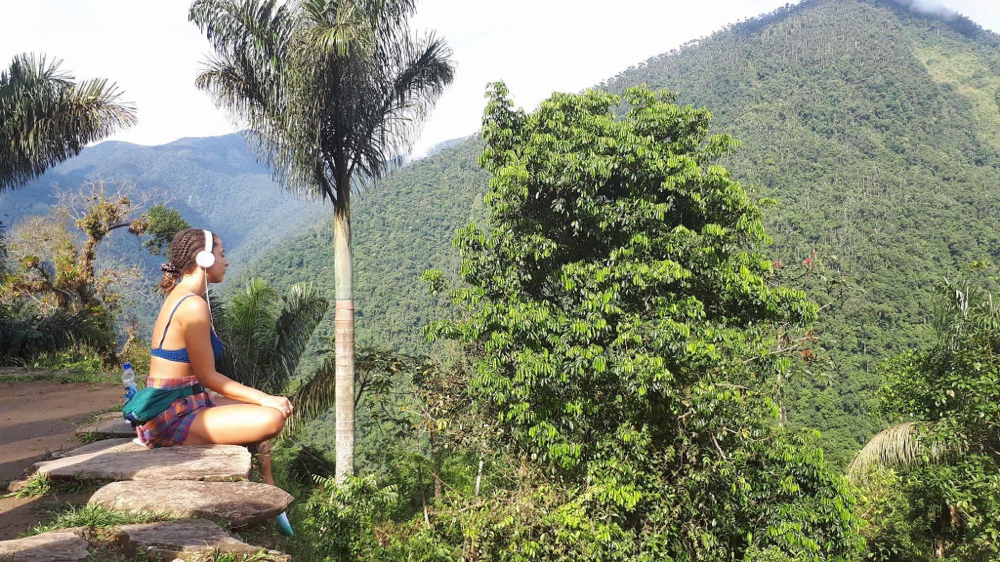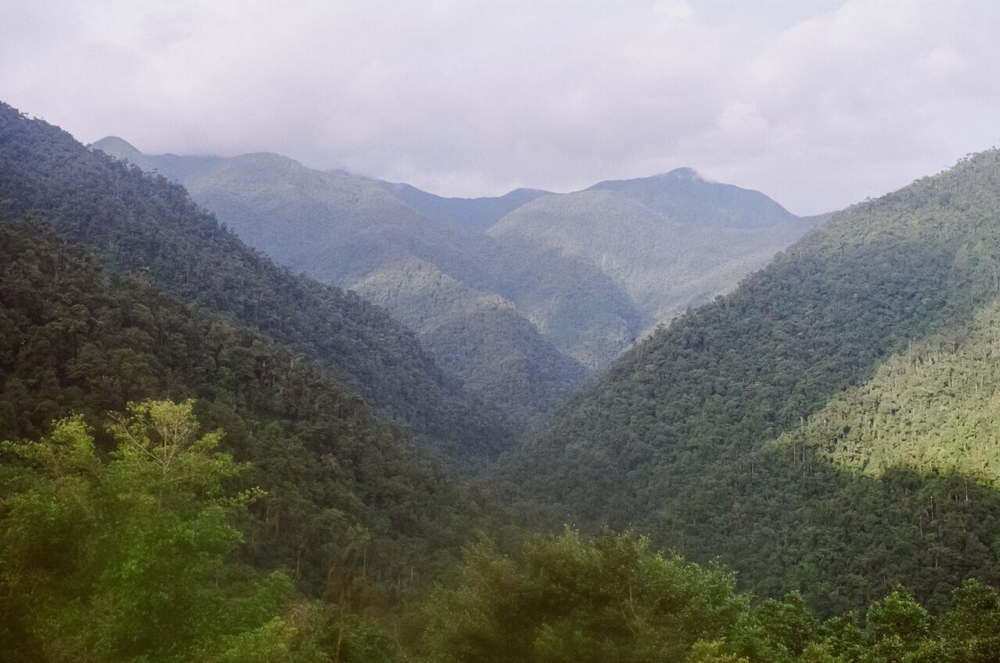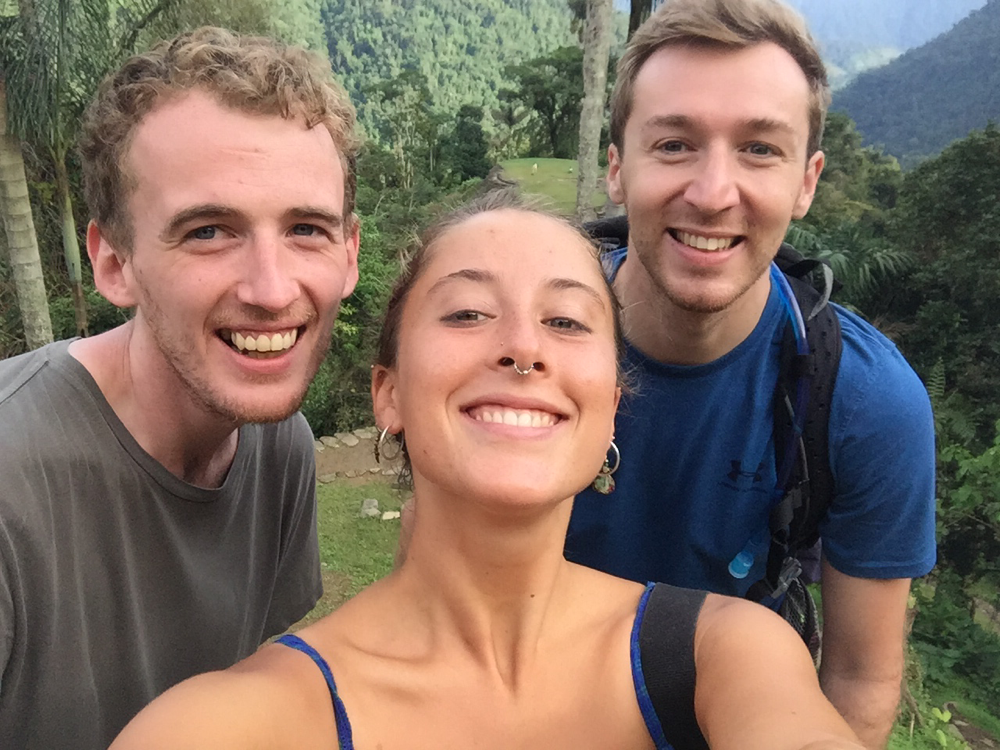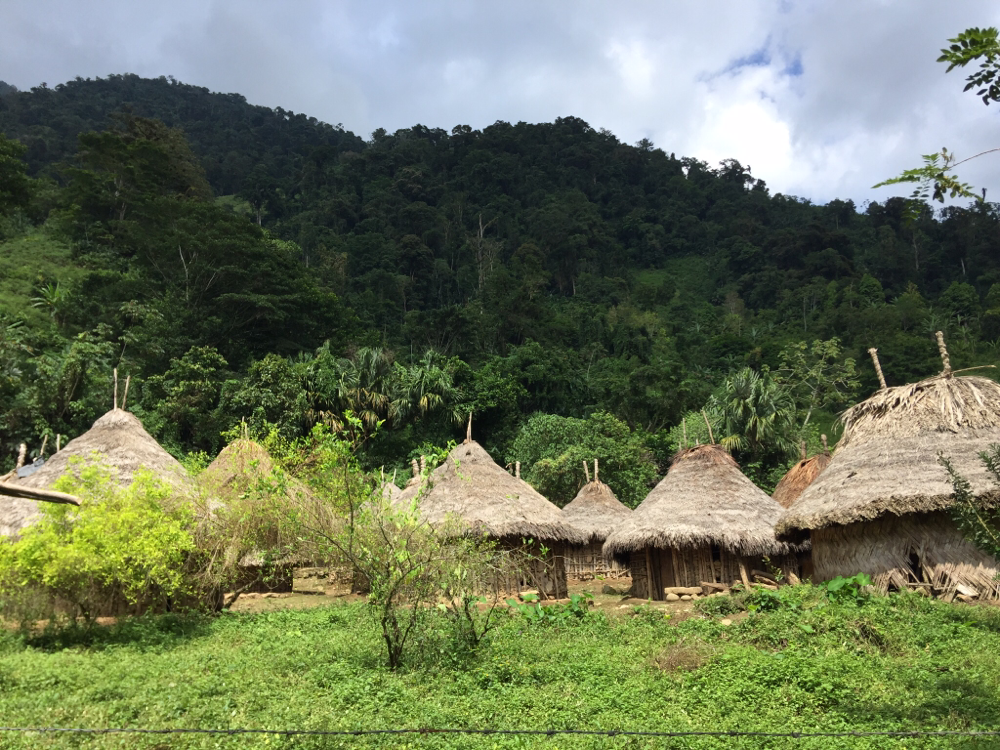 The Trek to the Lost City
I'd decided against doing this trek after research told me that you could only do it with a tour company for safety reasons as in semi-recent years there has been armed conflict in the region between the Colombian national army and the national liberation army which saw to a group of backpackers being kidnapped for several weeks in the early 2000s.  Because of this, the trek is super expensive. However once I got to Santa Marta and the jungle was just a bus ride away I couldn't bring myself to miss out. I booked the trek through my hostel which cost $350 for 4 days and left the next morning. I didn't regret spending the money one bit. This trek was a completely unique experience and I made a solid group of friends which combined with the surroundings made for some of the best days of my trip.
My only complaint (if you can call it that) was that the 'facilities' and food etc was too luxurious and that if it wasn't so comfortable then (surely) they could reduce the price to make it a little more backpacker affordable. Each night you stayed in ramshackle huts with real beds and mosquito nets and you were given 3 hot meals a day and snacks. The camps had showers as well meaning that at the end of a long, sweaty, muddy day you got to shower and change into some cleaner clothes before bed (which was super nice).
I found the hike itself super easy, with the only challenge being the heat and stickiness  (at like 99% humidity) however after the first day you get used to this and embrace the sweat!! Bugs are obviously a problem given the geographical location of the hike, so bring copious amounts of bug spray and some long pants for night time. Hiking boots are also an advantage. I wear mine everywhere when traveling so they fit me like a glove, however there were some people on the trek that had BLISTERS and honestly I couldn't imagine anything worse… so make sure your shoes fit you!!  The best part about this trek is how isolated you are. The lost city can only be reached by this 4 days trek, there are no roads or short cuts. We saw an anaconda on the second day which was both revolting and awesome.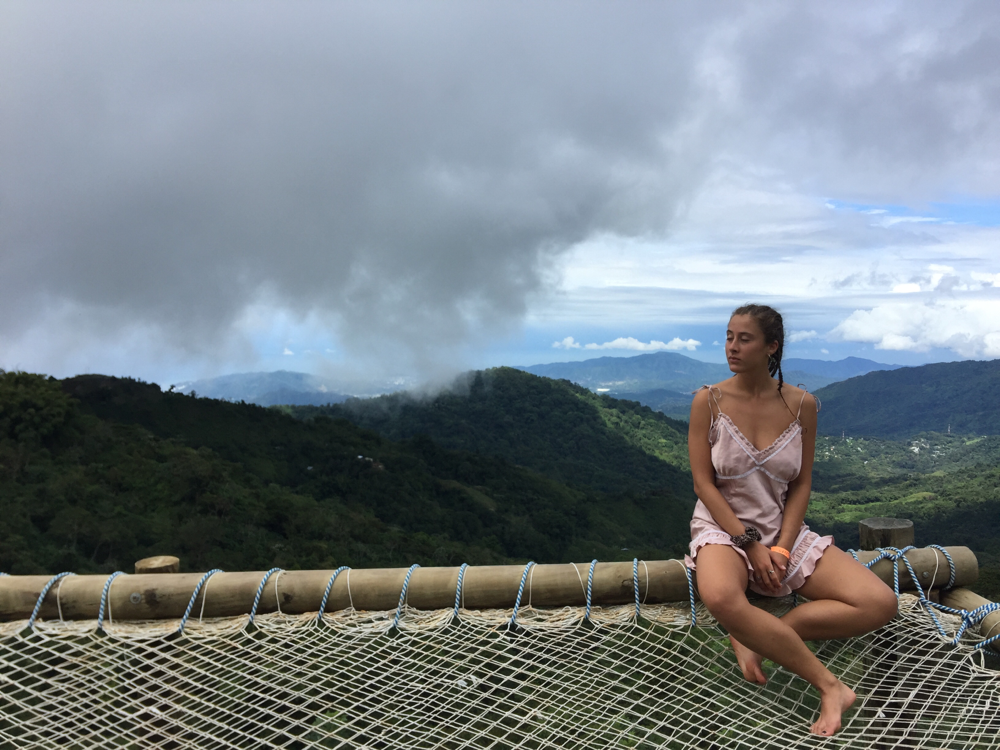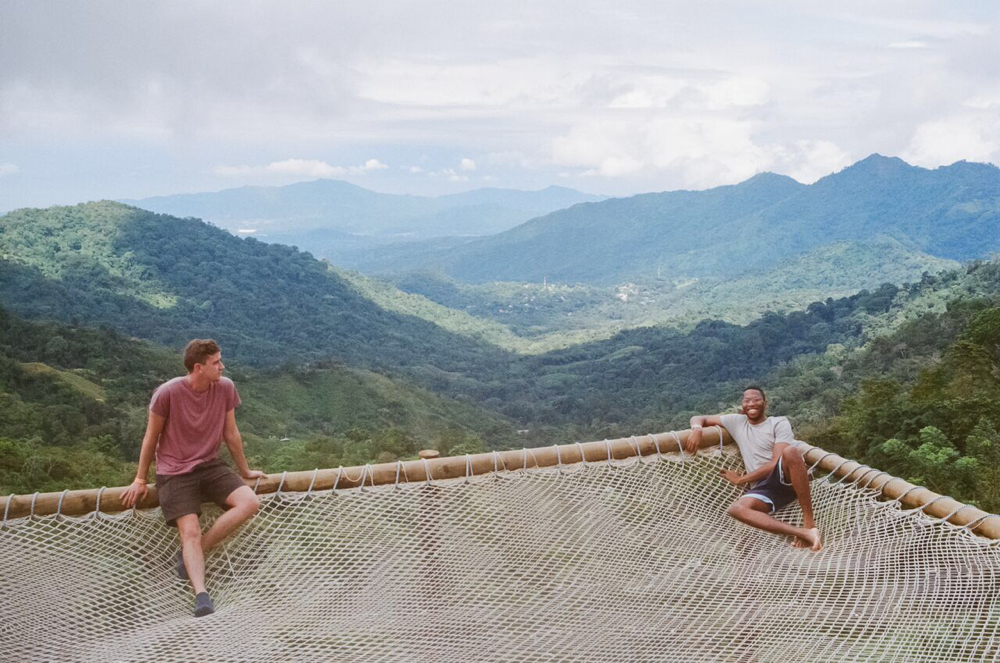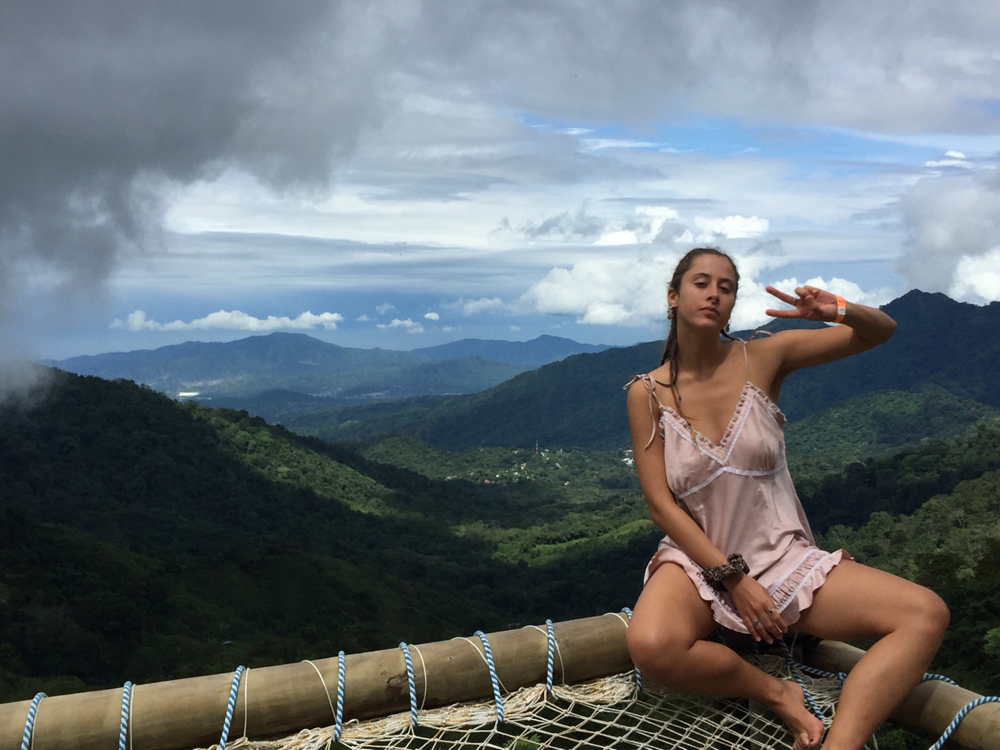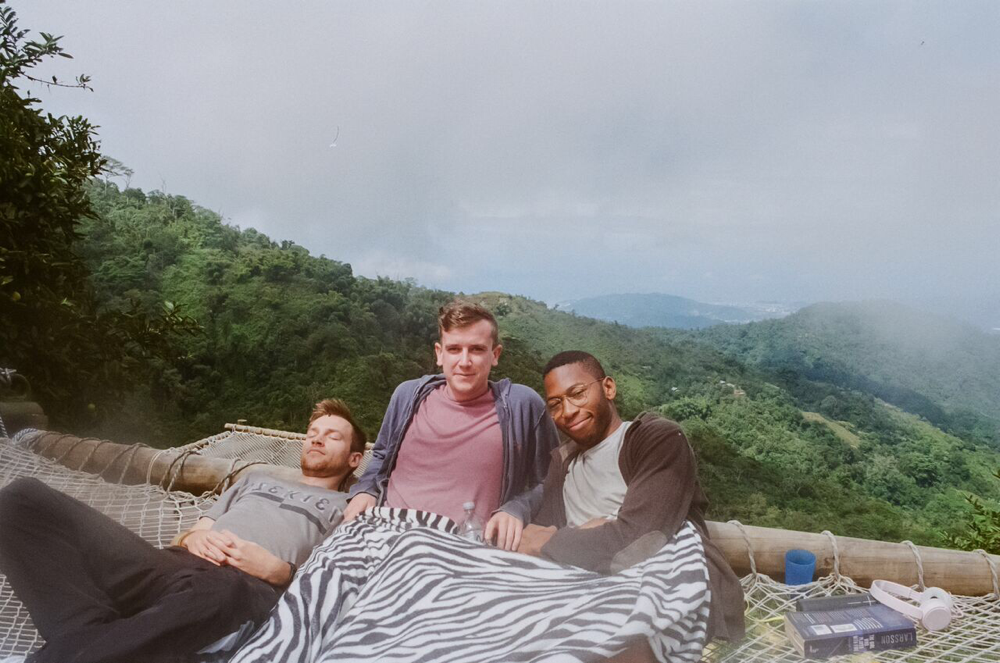 Minca
I spent a measly 3 days in Minca during which I stayed in 2 different hostels. The first was Finca Carpe Diem which while technically in Bonda, not Minca,  had the same jungle/mountain atmosphere being situated on the other side of the ridge. To get here you got a bus from Santa Marta to Bonda (the buses are blue cost $1 and leave every 10 or so minutes) and from there you paid a local to take you up the mountain on their motorbike (which was $7 each way). I fucking love motorbikes so this half hour ride winding up through the jungle was my idea of heaven although I didn't love flying over rocks with my huge bag on my back (didn't feel particularly stable). I stayed at this hostel with my friend Ames and we spent our days lying by the pool, gazing out at the mountains in front of us and exploring the nearby waterfalls and rivers.
The next day I made the surprisingly long journey from Bonda to Minca… it annoyingly ended up taking most of my day as I had to pack, go back to Santa Marta, get the bus to Minca and then get another mototaxi up to Casa Elemento which was nearly an hour from Minca town. This ride was far less enjoyable as it had just poured with rain and the bike kept slipping out from under us. Luckily we weren't going fast enough for the crashes to hurt but both me and my belongings were covered in thick mud. My driver kept making me swim in the rivers we passed to wash the mud off… I think probably so when I arrived at the hostel it didn't look liked we'd fallen as many times as we had?
Casa Elemento was a bit of a novelty hostel, the actual facilities are pretty shit and its expensive at $20 a night (at least by hostel standards) however the views were incredible and the isolation made it feel pretty special.  You either have to bring your own food with you or buy food from the hostel restaurant which is usually very expensive. I always tried to bring my own which meant eating pretty simply (usually a tin of tuna and some steamed vegetables). If I had been with Ebbs and had a bit more time I would have stayed in a cheap hostel in Minca and then walked up to Casa Elemento instead of taking the 20$ moto taxis (although this walk may have taken a few hours) and then just spent the day there and come back down to the main town. That being said it was all part of the adventure and although all my stuff got completely drenched after being caught in (yet another) storm on the way down I would for sure do it all again in heartbeat.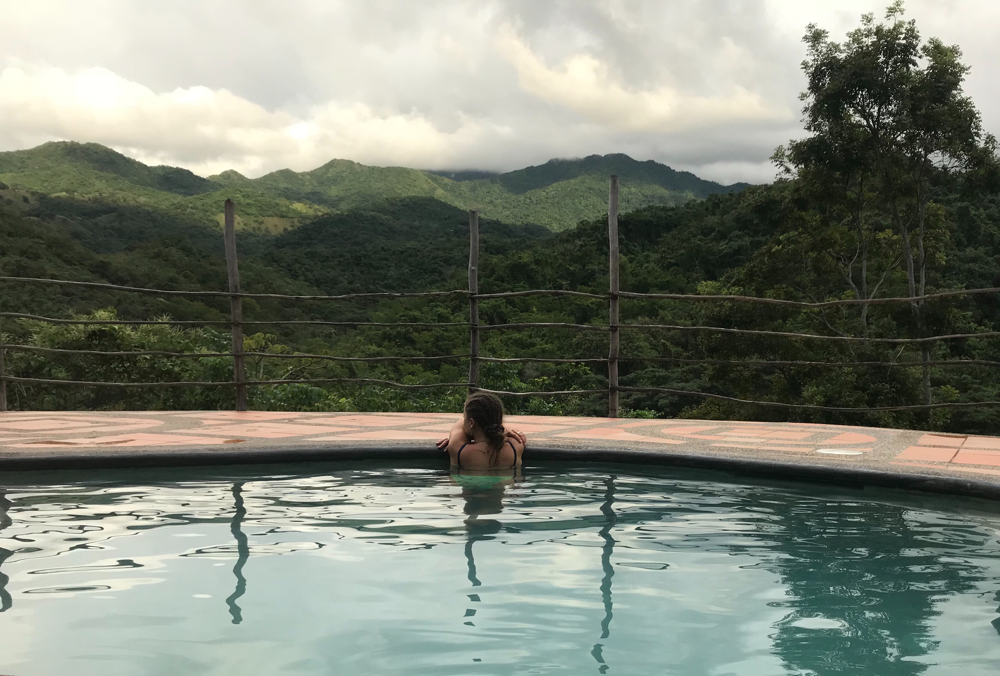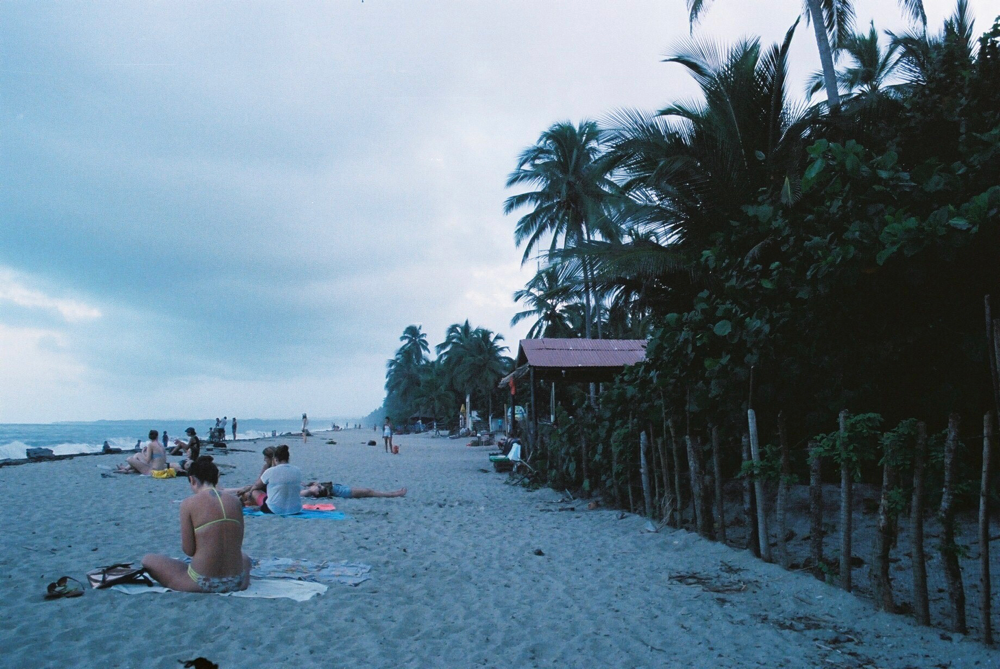 Palomino
I hadn't planned on going to Palomino but having had enough of expensive and isolated 'destination' hostels I followed some friends there and I was not disappointed!! It was undeniably my favorite spot in Colombia. If you have enough time ensure you spend at least 3 nights here (when I come back I'm spending a week). We stayed at the Dreamer hostel which is a sister hostel to the one I stayed at in Santa Marta. It was a 1 min walk from the beach and with an amazing pool; surrounded by palm trees and deck chairs. The dorms were in huts which were spread out through the garden.
Palomino itself is a small, sleepy beach town that's claim to fame is that its beach is the closest stretch of ocean to the highest mountains!! In the morning if the sky was clear you could see snow capped mountains from the beach!! Days here were spent lazing by the pool or on the sand. We went tubing one afternoon which I was skeptical about but which ended up being so good I did it again the next day! It cost $8 per person which included the motorbike ride to the start of a half hour hike through the jungle that took you to the river head. My friends and I were the only people there as we floated for hours down a massive river surrounded by thick jungle. Evenings were spent on the beach, watching the sky turn purple. There was a bonfire and some degree of party on the beach every night. Food here was pretty expensive and the hostel didn't have a kitchen but I just filled up on a massive breakfast, ate fruit during the day and for dinner walked up to the main road and ordered a vegetarian 'Colombian' dish for $3.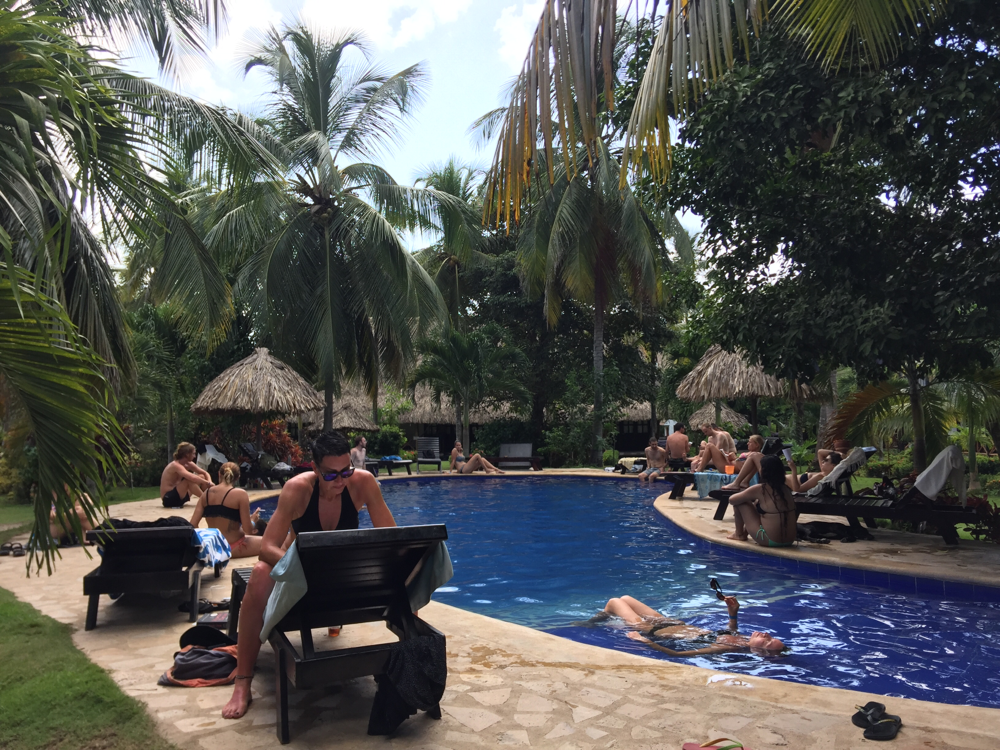 Tayrona National Park
Tayrona was somewhere I had no expectations for an actually ended up enjoyed immensely. It allowed me to combine my love of outrageously sweaty hiking (actually something I enjoy) and lying in the sun at the beach!! The park is full of  glamorous wildlife and I actually saw a live 4 meter crocodile hanging out on the beach on my hike (not ideal considering he definitely came out of the ocean that I was about to swim in). The hike from the entrance to San Cabo takes about 2 hours (although I did it in an hour and 15 minutes OBVIOUSLY) and is super beautiful as you walk through jungle and along deserted, protected beach land. The park opens at 8am and closes again at sunset (minus those who are staying at the beach). This place is HOT, like 99% humidity, so don't go with someone you're not prepared to sweat in front of... 
This place has a lot of options in how to approach it and I changed my mind about 6 times before settling on my plan. Basically, you can stay in the park (on the beach) in hammocks or tents however you can't book until you get there meaning if you're really slow at hiking, you may arrive at the main beach (San Cabo) and find they are full... This is very rare however I was only willing to stay if I got a bed in one of the 'exclusive' hammocks in the bungalow on the point, and I had been promised that no matter how fast I hiked,  they would already be booked by people who had stayed the night before.... SO, in order to save a bit of time (and be able to sleep in a bed and cook food) I opted to go as soon as the park opened, walk as fast as possible, get there and see if they had any 'exclusive' beds, and if they didn't stay at the beach all day, taking it all in, and then head back before dark to Santa Marta. My plan worked out exactly as I imagined and I was (confirmed) the first person to reach the beach for that day, however all the beds were booked out, so day trip it was! I ended up being grateful for this as (given that I got to the beach at 9:30am) by 3pm I was ready to go. As I was by myself i'd had enough book reading and music listening and was keen to make some food and find someone to talk to but I imagine if you came here with a fun group of friends and lots of weed (plus some food supplies so you don't have to buy all the crappy stuff there) then you could camp out here for a couple of days easily!!! True Caribbean paradise!!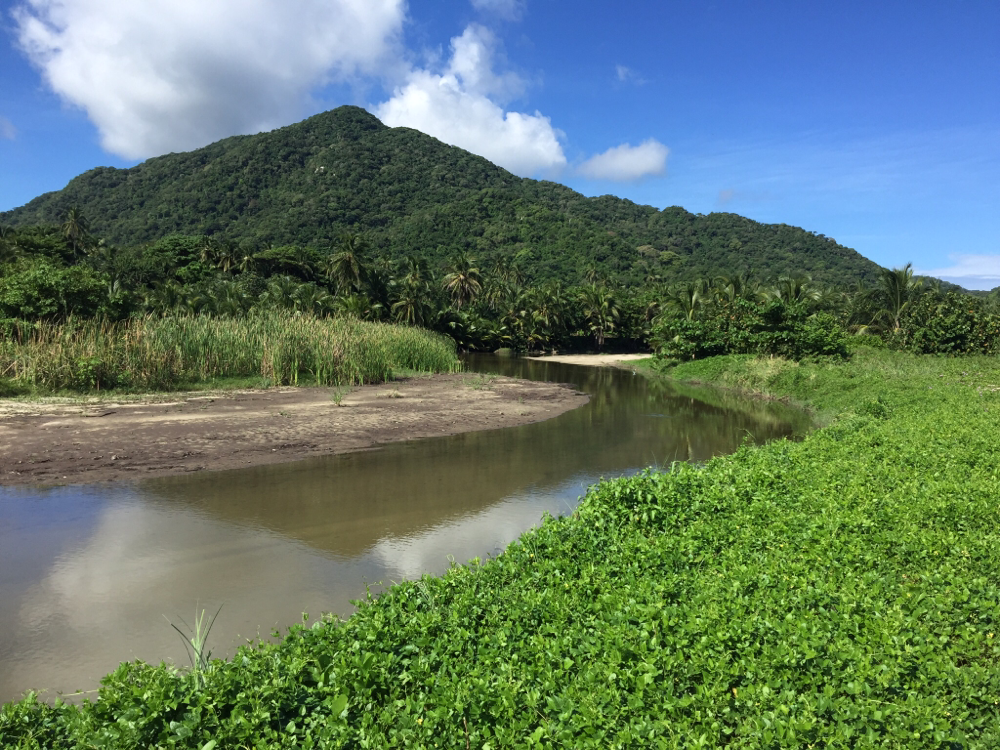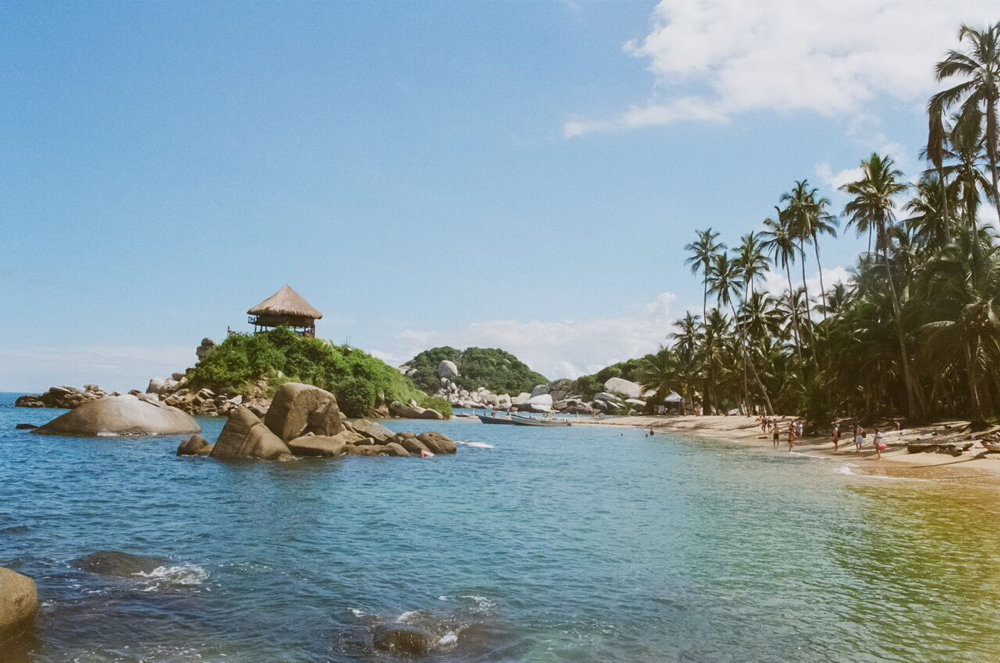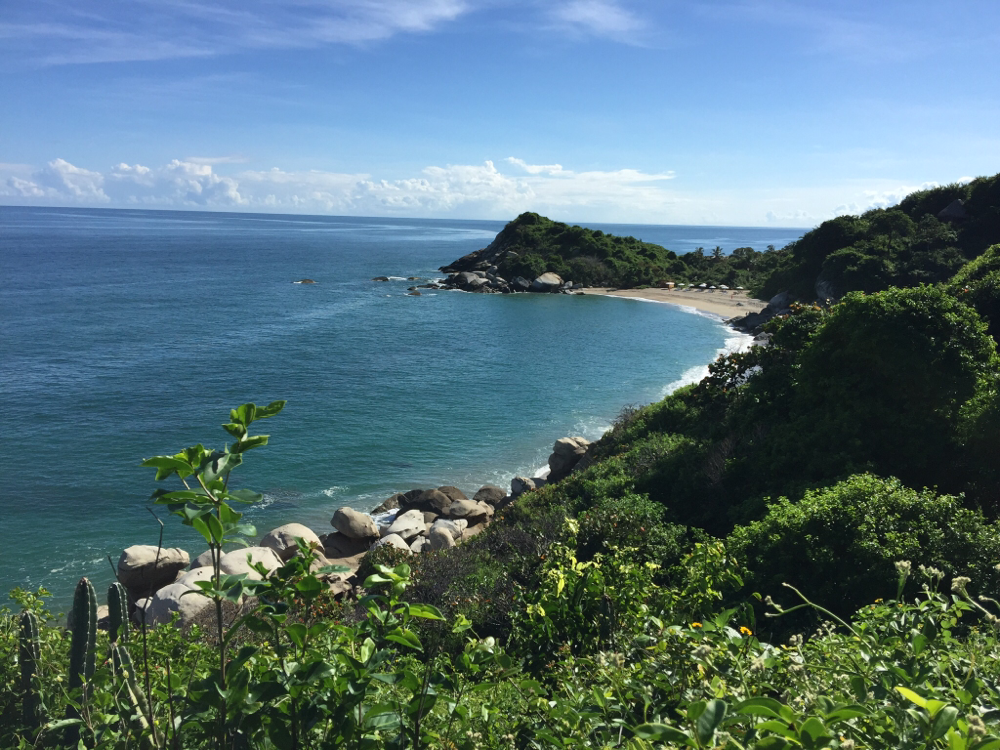 Cartagena
Cartagena (which I still have trouble spelling) was my last stop in the north of Colombia and while its a ridiculously cultural, vibrant city I had 'run out of gas' (as my dad would say) and literally couldn't be fucking bothered to do anything other than walk around and lay in the pool. I later discovered that this exhaustion was actually just the lovely lead up to a two week flu I got the second I landed in Peru. As I can't give you much information on this city I suggest you read elsewhere. Regardless, I can confirm its a beautiful, colourful place with some cool shops and an awesome seawall walk. The hostel I stayed in was called the Media Luna and was absolutely lovely and in a great location! The one downside to this city which I did notice, was that because of its proximity to America (and the cheap flights) you get a lot of coked up (loud) American tourists...which I can't say is the best demographic...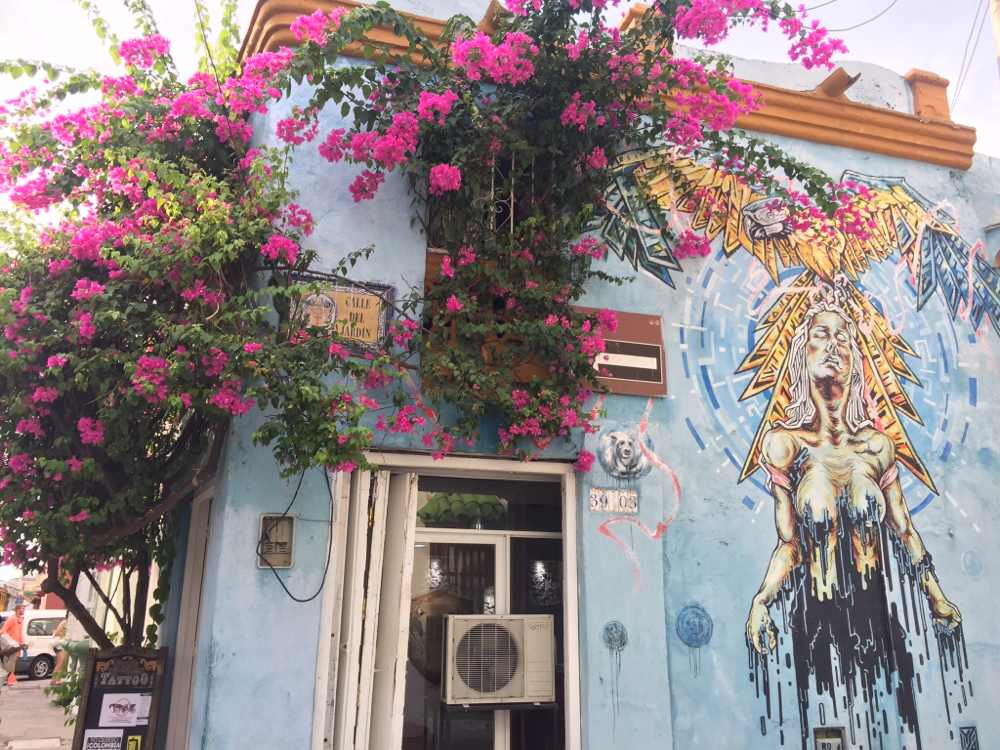 Where I missed 
Rancho Relaxo - this place is about half an hour from Tayrona park and is an eco-farm property with a beautiful hostel on it. They have organic produce and chefs on site cooking amazing meals as well as a self catering kitchen for people like me who just want to eat porridge all the time. There are lots of hikes to nearby waterfalls that can be accessed from the hostel. I was recommended that when you book you book the 8 bed person dorm as its outside in hammocks and is super beautiful!
Costenango beach - this place is another destination hostel and the only thing there is the beach and the hostel. I actually spent a few minutes here while dropping off some friends after the hike and it looked awesome. The beach here is apparently pretty average but they have good parties (maybe).
Taganaga - I"ve heard a million and 1 mixed reviews about this place as its known for being pretty dangerous. Those who didn't hate it loved it and thought the danger added to the charm. This is a town where people come to go diving which is what drives its popularity. My good friends Abi and Steve did a weeks diving here and said it was cheap and EPIC. 
Rio Dolce hostel - this is another place where I met people who had just spent days and days hanging around on the beach and partying in the hostel at night 
La Guajira- Somewhere I really regret missing is at the far north of the coast (near Venezuela) where there are lakes with lots of pink flamingos!! The details on how to get here though are little tricky so make sure you do plenty of research first. 
Casa en el Aqua - This is another wanky destination hostel that I had 2 nights booked at until I realized I was a fucking idiot paying $30 a night for a hammock and that once I was there i'd have to buy all my meals because there was no kitchen (and cause its in the middle of the ocean ahah thats the cool part) also the return boat ride to get there costs something like $70!!! NO THANKS !!!